By Deborah Speicher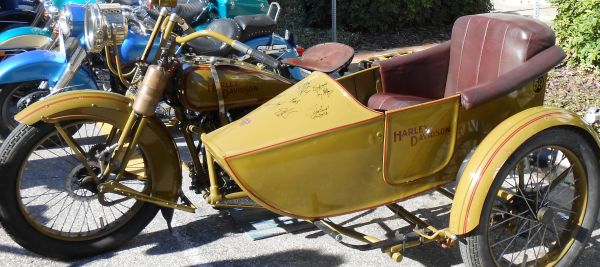 What a great way to kick off 2014 with the downtown Sarasota party known as Thunder by the Bay. Lots of vendors, entertainment, good food, motorcycles and people. The streets were jam packed as always!
This event started on the evening of Thursday, January 9 and ended Sunday January 12. Thursday evening's "Kick Start" party was at The Francis Ballroom (Louie's Modern) and featured whiskey, wine and cigars. Friday night was the "Born to be Wild" kickoff party at the Hyatt Regency with live entertainment, silent auctions, casino style gaming, Harley-Davidson fashion show and much more.
By Saturday, they were dancing in the streets (literally!). There was great music all day long with special guest band "Fog Hat." While the music played on into the night, there was a "Light Up The Night" LED bike show. Attendees also got a chance to meet Paul Teutul, Sr. ("Senior") of Orange County Choppers and get his autograph. Senior also was part of the Honor Guard for the Legacy of Valor Motorcycle Ride on the following day.
Sunday started with a blessing of the bikes and the "Cruise for Cash" which benefitted Suncoast Charities for Children. There was also nonstop entertainment and a 14 class bike show. The finale for the day was the concert by The Outlaws.
Mark your calendars for January 2015. Sarasota has a lot to offer in the way of food, lodging and amenities, and when coupled with the streets blocked off for motorcycles only, plus a large parking garage with FREE motorcycle parking, it is truly a biker-friendly event!