By Deborah Speicher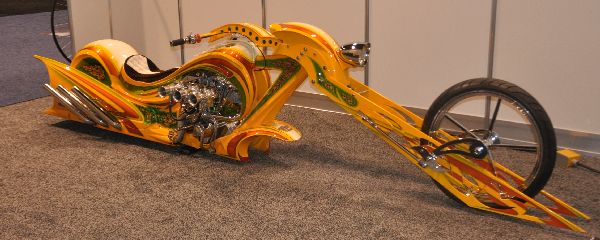 Once again, "The Show That Changed the Powersports Industry" a/k/a The American International Motorcycle Expo ("AIMExpo") was back for a third year at the Orange County Convention Center. It was held the same four days as Biketoberfest (October 15-18), with the first two days open only to media and industry people.
There were over 500 vendors which featured most of the major motorcycle manufacturers as well as many upstarts, along with apparel, accessories and just about anything related to the powersports industry. There weren't just demo rides – there were on and off road demo rides! In addition to the major manufacturers (i.e., Harley-Davidson, Honda, Yamaha, etc), electric motorcycles were also available for demos courtesy of Zero Motorcycles. With 864,444 square feet of vendors, it was like being a kid in the candy store. What is trending? Anything to turnover/charge a battery, riding sneakers and café racers.
One exciting announcement, for those of you living in or visiting the Central Florida area, is the new Ace Café. Its' sister location is in London, and the first and only US location will be in downtown Orlando. The iconic London location has been a destination among motorcyclists since the 1930's. Ironically, the new Ace Café will be located in Orlando's historic district and should open sometime in 2016. A touch of what is old is new again. Break out your bobbers and café racers!
The AMA also had a presence once again. On Saturday night, they held their Hall of Fame Induction at the Convention Center. John Parham (J&P Cycles) and other legendary motorcyclists were inducted that evening.
The AIMExpo piggybacked their event at the same time thousands of motorcycle enthusiasts would be in the area and I believe it worked. Record attendance numbers were declared for the weekend when the public could attend. Mark your calendars and don't miss this event in 2016!