By Deborah Speicher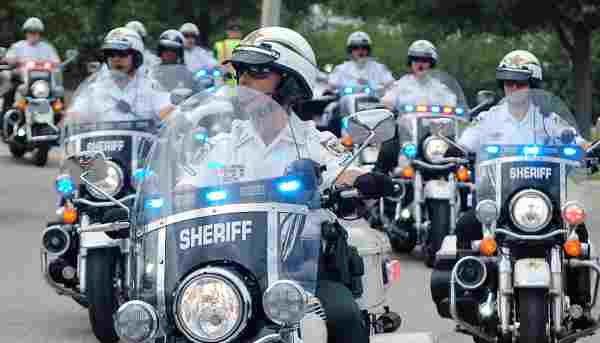 On Saturday, April 16, Brandon Harley-Davidson and the Bubba the Love Sponge® Foundation hosted the annual "Bubba's Bikes for Badges." Proceeds from this event went to the family of fallen Hillsborough Sheriff's Deputy John Kotfila, Jr.; Deputy Kotfila had been recently killed by a wrong way driver.
Over 100 motorcycles showed up along with several different police agencies to show their support. Leading the charge was radio personality Bubba the Love Sponge® on this police escorted charity ride. Most of us know Bubba through his wild and crazy radio show; but, what some people may not realize, he is also very passionate about supporting worthy causes and victims.
Starting at Brandon Harley-Davidson, the riders were taken on the Selmon Expressway (which was closed off to normal traffic), and back to the dealership for some music and lunch. I would be remiss if I did not acknowledge the Tampa Bay Defenders MC who came out with a large group to support this event. A big thank you to Bubba, the Bubba Army and Brandon Harley-Davidson for all they do!