By Deborah Speicher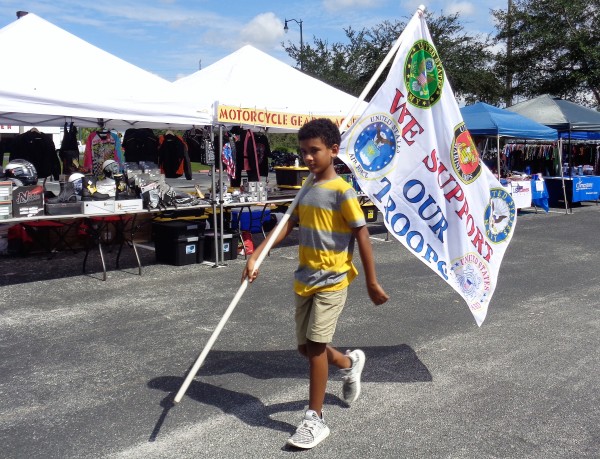 The number "22" has a whole new meaning for many of us who attended this event on September 16 at Gator Harley-Davidson. That is the number of veterans and first responders who commit suicide on a DAILY basis due to PTSD. Treatment comes in many unconventional methods and this fundraiser was to benefit "S.A.D.L.E.S." which uses the Code Horse program. Code Horse is exactly that – interaction with horses. Horses have a unique way of bonding with humans, and the relationship between man/woman and horse has a calming, soothing effect.
Six bands took the stage during this day-long event but my favorite was Michael Rettig who rocked the National Anthem with his guitar solo. Reverend Al Paquette was also on hand to start us with an invocation. Food trucks, vendors and raffles also filled the parking lot. When all was said and done, $12,119 was raised for this very worthy cause.
Let's bring this number down to zero and support these necessary programs!