By Phoenix and Metric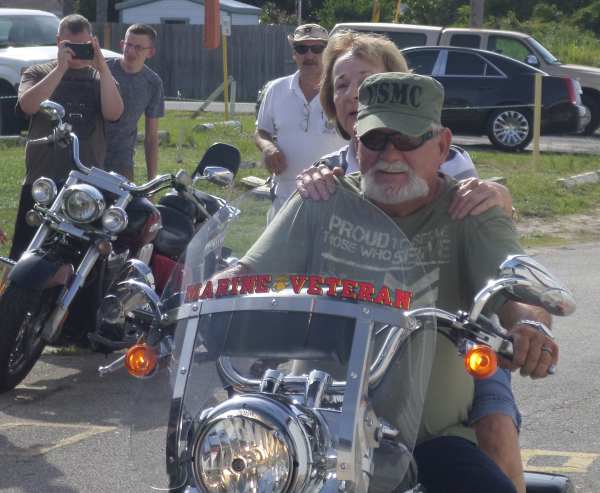 The American Legion Riders from Chapter 25 in Lake Placid hosted the most enjoyable annual party and poker run in the past few years. While the turnout was not as large as expected the outcome was well worth enduring the July heat.
The day's events start with the juiciest, most delicious burger in town thanks to the Ladies Auxiliary and the post provided the coldest drinks on earth. The Riders led a small but brave group of riders on a wonderful ride around the beautiful countryside in the extreme heat.
After a long hot ride the riders were greeted with a fun filled afternoon of bike games, a dunk tank and a delicious pulled pork dinner provided by the Sons of the American. Special thanks to David Wrede from Wrede's Wildlife Preserve for bringing "THUNDER" out for our party. THUNDER is now an honorary member of the Legion Riders.
Seeing how the funds from the annual go to support local Veterans, I'd like to give special recognition to the Highlanders US Military Veterans MC for showing up in force. It is great to see other Veteran organizations supporting each other. Everyone had a great time and we are already looking forward to next year's annual to be bigger and better.
So mark your calendars for the second weekend in July to make the trip to God's country (Highlands County) to enjoy the best annual around. Bring a bathing suit and prepare to get WET & WILD!!