By Deborah Speicher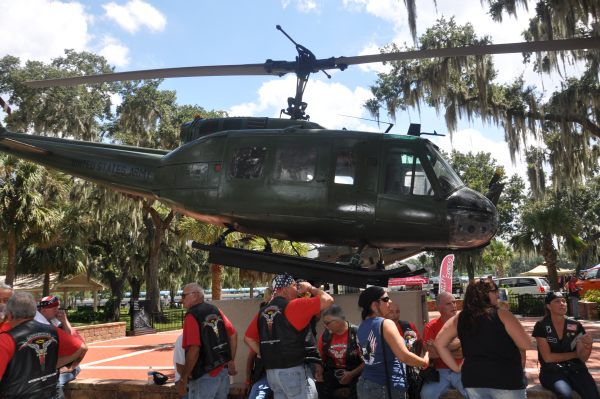 On September 14, AMVETS Post 44 held their 6th Annual Patriot Day and 9-11 Remembrance Ride. Riders had a choice of six different starting locations (Brandon H-D, H-D of Tampa, H-D of Lakeland, Gulf Coast H-D, Jim's H-D and Manatee River H-D), which all ended at Hillsborough Veteran's Memorial Park in Tampa.
I rode out with the Brandon H-D group which was also the largest with approximately 125 motorcycles along with a police escort. Ultimately, another 100+ motorcycles participated as well as those coming by cars and a large VA bus transporting several wheelchair bound veterans.
This well organized event included live music by Jacked Up, raffles, food much of which was included in the price of the ride. In addition to an incredible color guard, there was the presentation of the MIA/POW table. Proceeds benefitted James A. Haley Hospital Recreational Services, and local first responders and veterans' programs. On a side note, it was great to see Parti Patti who emceed the event as just a few weeks ago she was in a serious motorcycle accident. You really can't keep a good woman down!
Congratulations to AMVETS Post 44 on your successful event and thank you for all you do for our military and first responders.