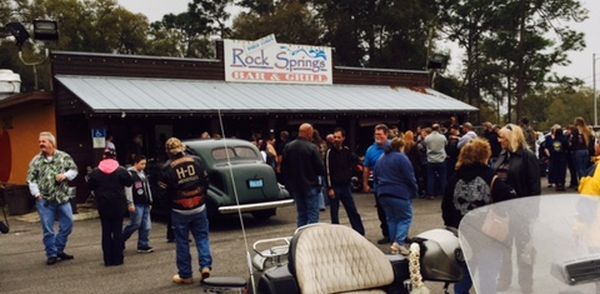 The 6th Annual RIDE FOR THE STONE was a charity event held by the Bradley Summersill Foundation, Inc. which raises monies to provide a memorial stone, engraving and placement for those persons who have lost a child and cannot afford to honor them with a grave site marker. Over the past three years, they have placed twenty memorials and presently have five on order. This year's ride enjoyed over 100 participants's, foul weather and earned in excess of $ 6500. The event is a positive, friendly and inclusive event where solid friendships are made. By the end of the run, there are no strangers, no feeling of being there by yourself.
The foundation was created in 2010 by Peggy and Brian Summersill after the loss of their son. They were fortunate that family and friends came together to purchase him a memorial and with the monies remaining they chose to pay it forward. Thank you, Brian and Peggy.
This is my second run. This year's turnout was terrific. Breakfast was provided by the Winter Garden Elks. The end of the ride was warm and dry At the Clermont Moose they donated all of the money from the beer sales. Music was the best and provided by Accuzed, my all time favorite band.
Next year's ride will be the same weekend after the 500 and before Bike Week. WE GOT THIS!