By Lulu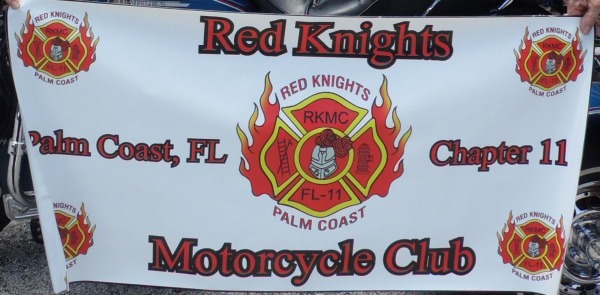 One of my favorite runs each spring is the Red Knight's Shand's Burn Center Run. One of my dearest friends was severely burned several years ago in a car fire, what started out as a beautiful Sunday morning with clear blue skies turned into an unimaginable glimpse into hell for Sharon. Her husband was draining the gas out of an old style van that had the center hump which I believe housed part of the motor. It was after Hurricane Katrina in Pensacola and the van had somehow gotten water in the gas. Her husband poured alcohol into the distributor cap to dry it out, asked Sharon to sit in the driver's seat and turn the ignition on when he told her to. He climbed under the van. Once in place he yelled now. She did and the entire inside of the van exploded into flames. He knew instantly as flames began falling on him under the van. Somehow she managed to throw herself out of the burning van. Her hair was on fire, he noticed her shirt was burning. So he ran and got a hose and began to extinguish the flames, even burning his hands and burning off his toupee trying to put her burning shirt out. What he didn't realize in his state of panic was that her lower jeans were also on fire and as he cradled her while trying to call 911 her skin was burning off her lower legs.
She was flown by helicopter to the nearest burn center in Mobile and spent months there. Her burns were substantial but with modern medicine she was able to use her legs and hands again. She lost part of her lips, nose and both ears. But her hair grew back and she went on to enjoy watching her grandchildren laugh and play. Fire is one thing that no matter how carefully you may think you live can happen to ANYONE in a blink of an eye. In a regular hospital setting you simply cannot handle the extent of treatment required for a successful outcome.
To me one of the greatest things about the Red Knight's organization is they have been in the field of firefighting…they know firsthand the devastation of burns…and they put on events such as this run to raise money to help places like Shands meet expenses. This run raised $1000 and the check was presented by the Red Knights of Palm Coast to representatives from Shands Hospital at Gainesville. A special thank you to the sponsors of this run Rue, Ziffra and Coldwell, P.A., Holland Financial and Howie from the White Eagle Lounge for their support and involvement.