By Ron Cox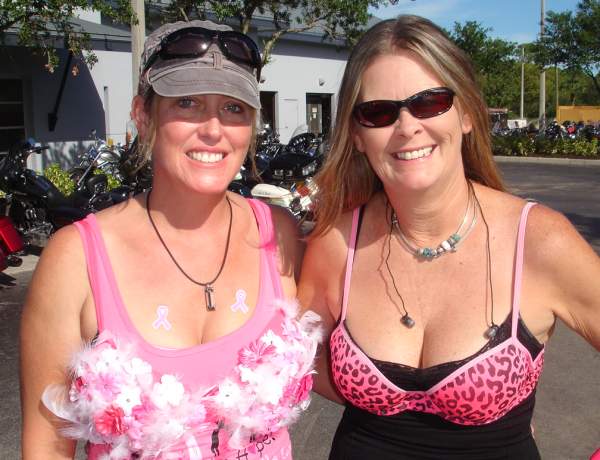 More than 100 riders/passengers registered at Naples Harley-Davidson to participate in the 9th Annual "Fly Your Bra" Ride. Gender didn't matter as both men and women donned Over the Shoulder Boulder Holders to get into the spirit of things.
The Ride raised a little more than $3,000 and will be given to Michelle Caswell, the mother of two, who is currently battling breast cancer. Michelle couldn't attend the ride as she was undergoing chemotherapy.
The ride was founded by Momma T and chaired by Naples HOG LOH Director Susan McDonald. The riders took off from Naples Harley-Davidson and made a lap around downtown Naples including ritzy 5th Avenue to show the locals what caring people bikers are. The ride was escorted by Motor Officers from The Collier County Sheriff's Department.
The instore poker run was won by Roy Leonard who had a full house (Aces over 6's). Roy donated half of the $200 first prize back to the cause.
Music entertainment was provided by the Teakwood Drive Band.