By T-Rex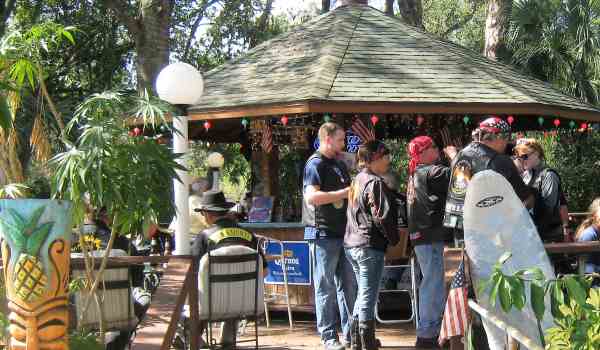 We stopped in Post 350 off Rt. 1 in Port St. John for Biker Day at the Tiki and who did we run into? Nancy and Sean from Stargazer Embroidery. They were set up with two sewing machines non-stop, no waiting…also hanging around, patches, vests and much more. The machines were singing all day along with the Henderson Band. The Tiki was packed. Bartenders going non-stop too. Stephanie, Janice and Debbie a big thanks to you girls. They had food, horseshoes and this time poker with darts. Looking forward to the 3rd Saturday of the month for their monthly Biker Tiki Days. See y'all there.
Welcome to Stargazer Embroidery!
We are in the business to provide our customers with a high-quality product at an affordable cost and always in a timely manner. We provide embroidery, screen printing, die cut vinyl, heat transfers and custom patches. When not working at the shop Monday through Friday, we are available to be a vendor at your event where we will sew patches, sell patches and biker apparel. We make custom patches so if you have a saying, a design or want a patch you cannot find, come to us!
Thank you,
Nancy and Sean Dahlke