By T-Rex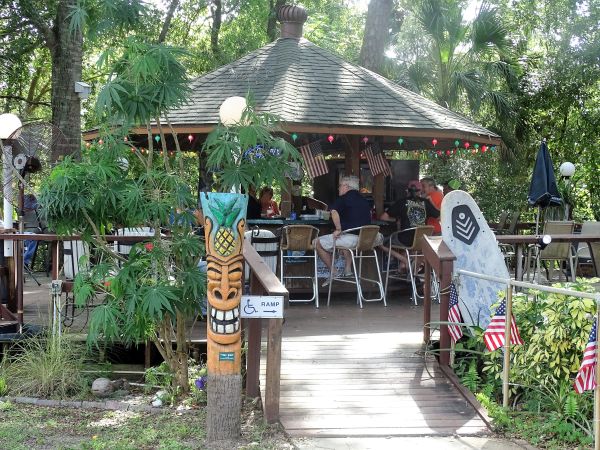 The bike night for Post 359 in Bellwood is the third Saturday of the month from 4-8pm. We rolled in at 4pm after a day of riding. We met Larry the director and his wife Dena. We've been there before and they always work hard to put on a great show.
The "Seeds Band" was playing great tunes while people were up dancing all night. The horseshoe pits were busy with a bunch of "Deadringers". A 50/50 raffle was held. And plenty of adult beverages at the Tiki Hut. What else do you need after a day of riding?
Thank you American Legion Riders Post 359 for a great night.