By Raven Van Pelt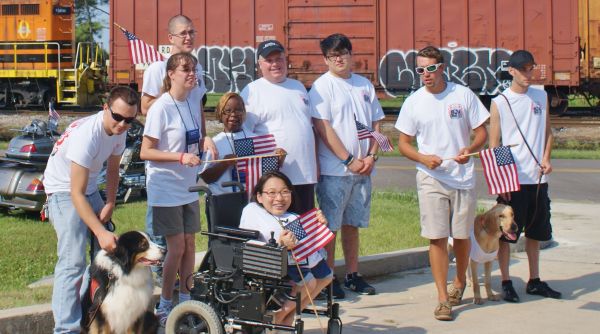 American Legion Riders Post 54 and VMA Chapter 1046 held a benefit for the Florida Youth Advisory Committee, Saturday the 16th of August.
There was a Meet and Greet Friday night, and then Saturday a ride was held with about 100 people and 70 riders, with steak dinners upon return.  Sunday a breakfast was held for those who attended.
The Florida Independent Living Counsel Inc helps to assist and advocate for people with disabilities in achieving equal opportunities. There's no place like home, and they mean real homes, not nursing homes. ADAPT is fighting so people with disabilities can live in the community with real support instead of being locked away in nursing homes and other institutions.
Florida Independent Living Council, Inc. believes that when people with disabilities want to work, they should. The Trust supports individuals and non-profit vocational rehabilitation programs throughout Florida with fund-raising, grant making and public awareness of disability issues.
They envision a seamless supportive partnership between Florida business and government to provide assistive technology products and services which will enable persons with disabilities to participate in independent living, education, work and recreation from birth to death.
For more information, you can contact Molly Goslin
Executive Director 850-488-5624