By Ron Cox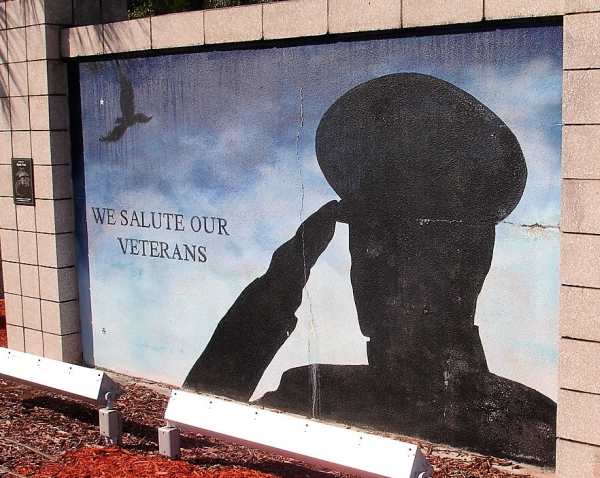 When it comes to helping Veterans, the motorcycling family comes together like no other. And so it was when the Southwest Chapter of ABATE sent out its notice for their annual ride on December 18th to the Douglas T. Jacobson State Veterans Home in Port Charlotte. The Home is home to 120 Veterans, 112 men and 8 women including a 98-year-old female Vet who is pictured here.
There were many patches on display, too many to list here, but attendance was guesstimated at 175 riders/passengers.
Sun Sports Cycle and its spacious parking lot served as the marshaling point. Registration was only $5 (to cover the cost of insurance for the event) and there was an all-you-eat pancake breakfast for a modest $5. In addition to monetary donations the riders were encouraged to bring sundry items such as socks, underwear, razors, toothpaste and brushes.
Veterans Home Administrator "Liz" Barton spoke to the riders and thanked them for their continued support. Sad to say the bikers visit will be the only visitors some of these Vets will receive all year.
Ms. Barton, a rider herself, took up a spot in line just behind Santa on a trike. At the appointed time, kickstands went up and an escort from the Lee County Sheriff's Office led the way. At the Lee/Charlotte county line units from the Punta Gorda PD took over the escort duty.
Many of the ambulatory Vets were seated outside waiting to welcome the riders. Needless to say, many of the riders were Veterans themselves and gave each Vet a heartfelt greeting.