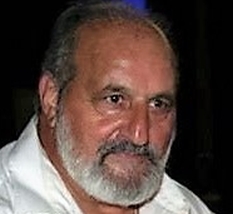 Motorcycle enthusiast and U.S. Army veteran Rich Malfitano was born and raised in Brooklyn, New York. After a 36-year career of Federal Service he finally retired in 2007, but you would never know it based on the amount of hours he dedicates volunteering.
Since his retirement and residency in Port Orange, Florida. He has kicked up his volunteer service a notch or two. Rich has a long history of giving back. His volunteer service extends from NY, NJ, PA, DC, VA, TX and FL. A long time member of Rolling Thunder Inc., an organization for veterans, active military and public education and awareness of the 84,000 Americans still missing from past wars.
His volunteer service has rewarded him with over two-dozen awards from military commands, state and city officials and other charitable organizations. A few of his most honorable awards were the Defenders of Freedom Award presented to him by NYC Councilman Vincent Gentile, the Commanders Civilian Service Medal by U.S. Army Fort Hamilton Commander, Col. Terry Williams, the 911 Response & Support Team award by NY State Senator Marty Golden and the Florida State Governors Veterans Service Award presented by Governor Rick Scott.
His volunteer service covers a broad spectrum, working with the Military thrift store, the Army Chapel services, the Fort Hamilton Arts and Crafts center, Adopt A Lot and beautification programs and special project coordinator for Boy Scouts of America.
Rich presently volunteers as the Education Program Director and Public Relations for Rolling Thunder FL Chapter 8, and is the executive chairman of the newly chartered Fl chapter of "Sissy's Angels" Advocates against domestic violence. He also volunteers at the Port Orange YMCA, and will now be adding Haven Hospice to the list. Rich visits schools, businesses and private organizations and has been instrumental in encouraging Americans young and old, in the importance of volunteering. He is also one of the states organizational representative for the Presidents Volunteer Service Award. One of the highest awards anyone can receive from the U.S. President for service to community and country.
Rich Explains: "Those who serve others know that It's not about personal recognition, that's why much of what we do is behind the scenes, but rather It's about doing what is in your heart. And for me doing for others is just that. I grew up in a family where volunteering and helping others was the norm. My reward over the last 30 plus years volunteering has been: to be blessed yet another day, to do what I can do for others. In doing so I have met so many who have touched my life. I am so thankful to my children; Dawn, Richard Jr. and Michael and to Sue my life partner who has supported me from day one and for sharing in much of the volunteer service. Veterans make up a large part of our nations volunteers as do many motorcycle organizations and independent riders. Think of that when you see them in passing or on the road. Volunteers are essential in filling the voids of the needs of so many Americans. Become part of those who give! Volunteer in your community. There is something for everyone. I can help if you are looking to share some of your time in helping others. Feel free to contact me; Rich at: rollingthunderpr at aol.com
Approval for this article was given with the intent to encourage and promote community volunteer service."