By T. J.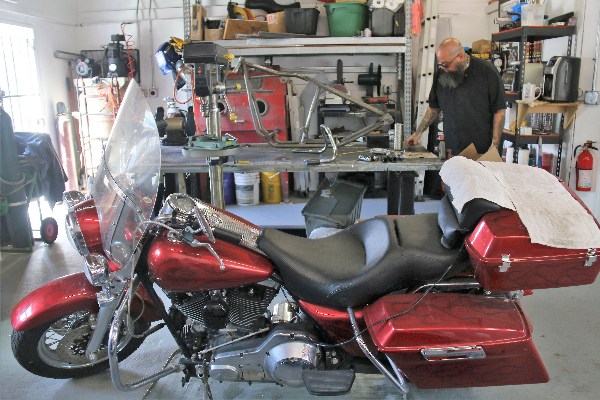 At a very young age while growing up in Philadelphia, Bob McNamara knew he loved motorcycles. So at 15, with his dad's help, he built his first Harley-Davidson, a '71 Sportster. Soon after, he decided to attend the Motorcycle Mechanics Institute in Orlando to pursue a career as a certified Harley-Davidson mechanic. What Bob didn't know when he graduated from that school in 1991 and went back to Philly to work in 2 different H-D dealerships, is that 15 years later he would be at Bike Week in Daytona and meet his future wife and move to Daytona permanently.
In 2012, after six years working at both Orlando H-D and Seminole H-D, he decided to open his own shop in Port Orange. Now after 5 years Bob has moved his Lucky Clover Cycles to a nice new location at 3670 Jackson St., Unit 1 (just south of the corner of Herbert St.). Locate the recognizable "Clover" logo and ride on in for all your Harley-Davidson needs. He specializes in all things Harley…service, scheduled maintenance, repairs, tires, custom builds, motorwork and rebuilds, extended warranty work, and insurance claims. You get the picture. Bob has the latest technology to work on any Harley from any year right up to the 2017 Milwaukee Eight.
Hours are Tuesday through Friday 9a-5p, Saturday 10a-2p. Closed Sunday and Monday. So call Bob at 386-760-3929 to get your bike in tip top shape for Biketoberfest. Don't forget the 10% discount in this issues Lucky Clover Cycles' ad!