By Billy "Kneecap" Braddock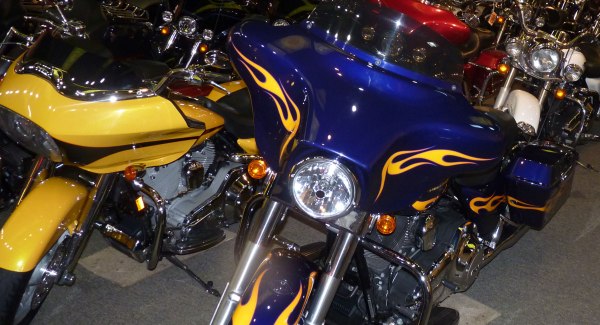 Larry Steele is a perfect example of an American entrepreneur. Despite what some politicians say he did "Build That". After taking considerable initiative and risk, he was able to organize and manage a successful enterprise. 35 years ago Larry started building custom bikes. Then after 20 years of running successful Harley-Davidson dealerships, he decided like Frank Sinatra used to sing to "do it his way".
Steeles' is not only a mom-and-pop business, but involves the whole family.
Larry Steele is the owner and founder, and his wife Christie is general manager who runs the day-to-day business operations, his children Baylee is marketing director and Parker is business executive. Talk about "All in the Family".
Today Steeles' sells motorcycles at wholesale prices that normally only dealers pay. They sell used Harley-Davidsons, Hondas, Suzukis, Kawasakis, Yamahas, and custom motorcycles all around the country. He sells 40 to 60 motorcycles a month and has plans of expanding in the future. Go meet the Steele family and have a heartwarming friendly experience and while you're there buy a motorcycle for an unbelievably low price.