By Ron Cox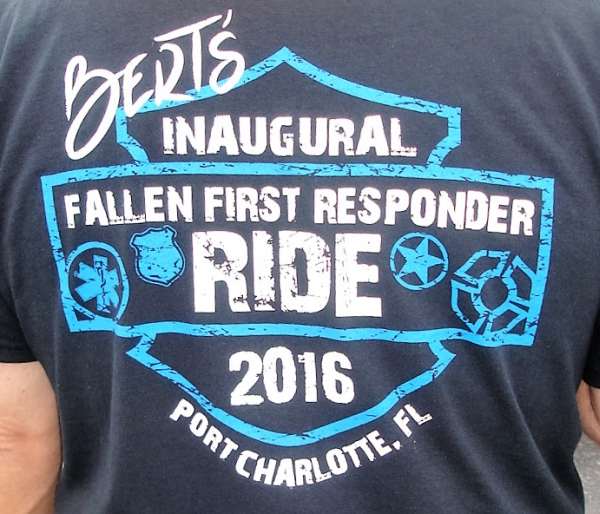 Two hundred fifty riders/passengers signed up at Black Widow Harley-Davidson in Port Charlotte on August 7th to ride in the Inaugural Black Widow Fallen First Responders Poker Run.
The 40-mile ride started and ended at Black Widow with card stops at Ace Hardware in Cape Haze, Leverocks Restaurant in Placida and the Englewood Events Center in Englewood. Angelina Connor won the Poker Run and a $200 Black Widow gift card with a full house 9's over queens. Stephen Byrne "won" the $100 gift card with the worst hand of an 8 high nothing.
Breakfast, a swag bag and t-shirt was included with the registration fee. Charlotte County Sheriff's Deputies put on a riding skill and K-9 demonstration and showed off some of their equipment.
Before the riders headed out there was a bike blessing. Upon their return there was an all afternoon after ride celebration.
Charlotte County Sheriff Bill Prummell spoke about how first responders appreciate this kind of support for the work they perform.
Funds raised ($4,500) will benefit the Charlotte County Explorer Unit and Concerns Of Police Survivors(C.O.P.S.) an organization that provides emotional and financial support to families that have lost a loved one in the line of duty.