By Lulu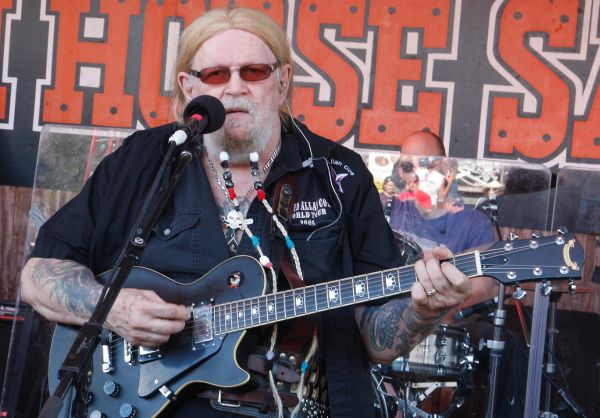 Generally when I write a Bull's Eye I have the opportunity to sit down and chat with the man. I had hoped to interview David Allan Coe during Bike Week, but time simply got away from me. But last night David Allan Coe was involved in a car accident in Ocala, Florida (March 18th) and I decided to do a bit of investigating on this icon of motorcycle music. Luckily his injuries are not life threatening and he will be back on stage soon.
Man this is one interesting human being. Born in Akron, Ohio in 1939 he has lived a "roller coaster ride" lifestyle. As diverse as his music is…so are the places he has resided. He has called a penitentiary home, spending nearly 20 of his early years locked up. He has lived in a hearse outside of the Ryman Auditorium by the Grand Ol' Opry. After the IRS seized his Key West home, he lived in a cave in Tennessee. I guess this unique set of life segments made for interesting song writing.
In 1968 he released his first album Penitentiary Blues referred to as "voodoo blues and redneck music". His "throaty baritone" voice is easily recognizable which sets him apart from many. He has toured with Grand Funk Railroad, Neil Young, Willie Nelson and Kid Rock. He has been in movies including "Stagecoach" and "The Last Days Of Frank And Jesse James". He wrote "Would You Lay With Me (In A Field Of Stone)" for Tanya Tucker in 1973 it was a #1 hit. Johnny Paycheck recorded Coe's "Take This Job and Shove It". Kid Rock recorded "Single Father" that David Allan Coe wrote.
His songs such as "Mona Lisa Smiles" and "The Ride" are songs that brought him a resurgence in the mainstream music scene in the 80s. He has written 63 songs that were on Billboard's single chart.
A music career that has spanned 45 years is rare. A man that can survive prison, the IRS and accidents…and still have a sparkle in his eye and a joy for living even rarer. An ultimate entertainer, David was often known to ride his Harley on stage which thrilled the crowd. He still packs them in at the Iron Horse whenever he is on stage. I am just pleased to know that the accident spared his life, and that Biketoberfest at the Iron Horse Saloon I will get the chance to listen to another set of the father of "Outlaw Biker Music" and hopefully sit with him for a real interview!
God speed Mr. Coe!