By Metric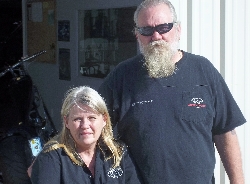 I have lived in Highlands County for over thirty years and "YES" back then there was nothing out here but orange groves and cows. But, today we are at the "hub" of the motorcycle community. Thanks to the migration of a group of motorcycle enthusiasts from down south, Sebring has become home to one of Florida's fastest growing motorcycle events, the "RUN TO THE HEARTLAND" which occurs the first weekend in October each year.
Along with their migration came Highlands County's first professional bike builder, Joe "THUNDER" Kurpiewski. Thunder has been working on and building bikes for over thirty years. He started as a small child modifying his first "BIG WHEEL".
Thunder is the proud owner of a state-of- the-art shop that services all makes and models. Thunder is licensed by both the state and federal government to issue his own VIN numbers. The license allows Thunder to work on all motorcycles under warranty. The license also makes his creations more valuable and easier to insure and finance. All of Thunders creations come with a 12-month/12,000 mile warranty.
Thunders proudest creation is the one that he created for his lovely wife, Linda. Built in 2006 this custom bike has a 100ci motor, dual chain drive, custom fabricated tank and fenders. It has won best of show twice at the RAT'S HOLE SHOW at the West Palm Beach Invitational along with many other competitions across the state. The bike is more than just a show bike. Linda has ridden the bike for over 20,000 miles.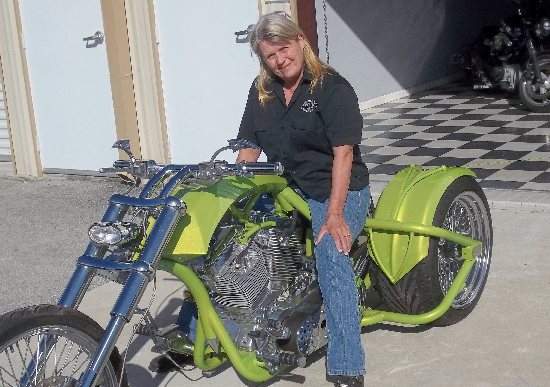 So, if you ever get tired of riding in the "BIG" city, head out to the countryside and stop and see Thunder. Thunder's shop is located just a little over a mile east of Hwy 27 on Hwy 98, stop in and tell him Metric from THUNDER ROADS sent you. Yes, we still have "COWS" so keep an eye out for them. RIDE SAFE!!!