By Amy Poole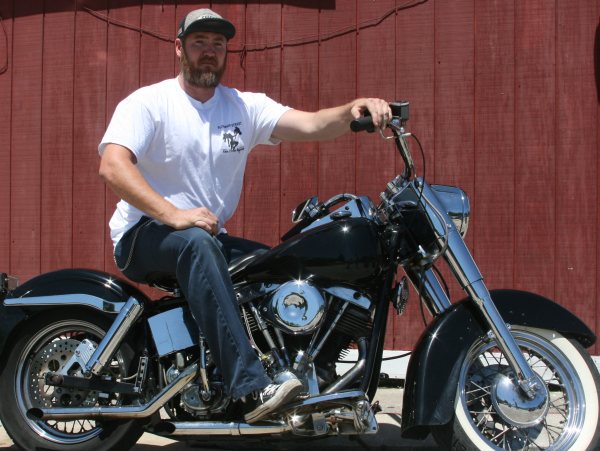 Adam Winterstien is 33 years old and was born and raised in Iowa, grown strong and smart. He was brought up on a 700 acre cattle and grain farm which his parents still own and reside on. At 5 he was racing 4 wheelers on the trails of his land and participating in the county fair races. Growing taller and tough he added dirt bike racing to his outdoor adventures along with some barrel racing.
During his adolescent years he did his share of partying like most young'uns, but he then put his mind to work by attending college in Warrensburg, Missouri and received 2 bachelor degrees in sociology and criminal justice. In 2007 Adam moved to Florida and took up surfing and chose to get into shape by going to the gym a great deal. His motto: "A Healthy Body Makes a Healthy Mind". He became a social worker in the Volusia County School District as a behavioral specialist on behalf of children. His values are high for these children to help make a difference in their lives but unfortunately funding in that area is limited so Adam decided to change his route when One Horse Saloon was presented to him. Why? Because alcohol sells and chicks make it sell quicker!! Even with the economy through hard times people still have money to go to the bars.
Adam bought One Horse Saloon in Holly Hill in May 2012 but not before owning his first 1987 black Sportster 1100. After that Adam picked up a 1984 red Shovelhead. One Horse is a welcoming and quaint large bar. As I have mentioned before, the bartenders are friendly and always acknowledge you as you enter…which is a plus! In the rear of the building Adam added a sewing business with numerous patches for your apparel but they also reupholster seats and alterations can be done. One day Adam would like to own a gym…maybe.
Adam is a true rider, ALWAYS READY TO RIDE, GOING TO RIDE OR ALREADY RIDING!! He keeps adding to his assortment of motorcycles with the newest two being a 1984 red Shovelhead Wide glide and a 1974 Shovelhead Electra Glide. Next on his list is a Panhead. In addition to his 2 wheels he also has a 4 wheel 1960 flat black Ford truck rat that can smoke tires like a chimney! So while you are out and about stop in The One Horse Saloon, in Holly Hill…say Hey to Adam…or maybe you catch a ride with him!