By Lulu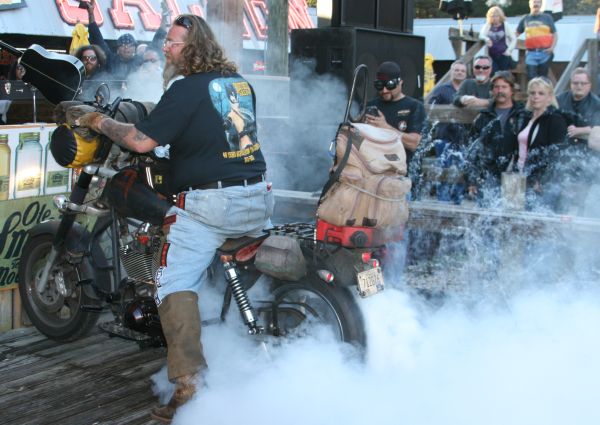 Every day bikes pull into the World Famous Iron Horse Saloon, but the second Sunday of each month the Horse throws a bike show with live music and great fun.
Occasionally the lot fills up with Rat Rods or antique cars and trucks that are fun to photograph. Whether it is girls in bikinis or girls dressed like pin up calendar girls the men love to see pretty girls competing for cash prizes.
At this month's bike show Full Circle rocked the place, and during the Detroit Iron Car Show Gator Nate and the Gladezmen put on one heck of a show.
The monthly bike show resumes in April so ride on over to Ormond Beach for a great day of fun on two wheels!