By Phoenix and Metric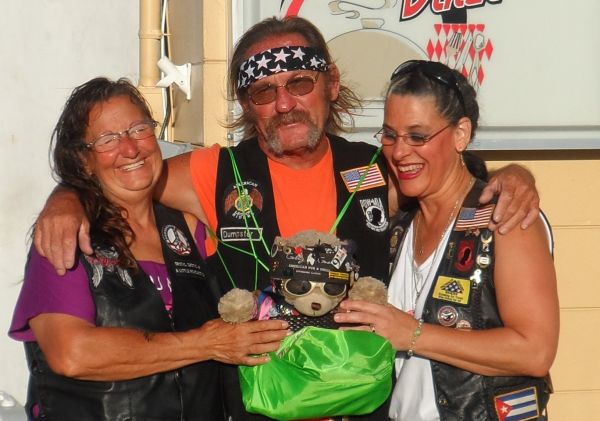 Just a few weeks ago we had the privilege to be part a life changing event. One the American Legion Riders from Chapter 74 in Sebring got us involved with "Charlie Bear". Charlie Bear is the brain child of a couple riders who decided to help children in need by taking a stuffed bear around the world by motorcycle while raising money for the Children's Miracle Network. Well, Charlie Bear stormed in to Sebring for a brief layover on his travels around the world. In his short stay he touched the lives of so many people. Charlie rolled in from down in Okeechobee and spent the night with Dumpster Mike and his lovely Karen. In the morning, we caught up with Charlie at Dutcher's Diner in Avon Park for breakfast, before he was whisked away to his next stop in Wildwood.
If you would like to follow Charlie Bear's adventure or make a donation go to http://worldwiderelayriders.org and sign up.