By Amy Poole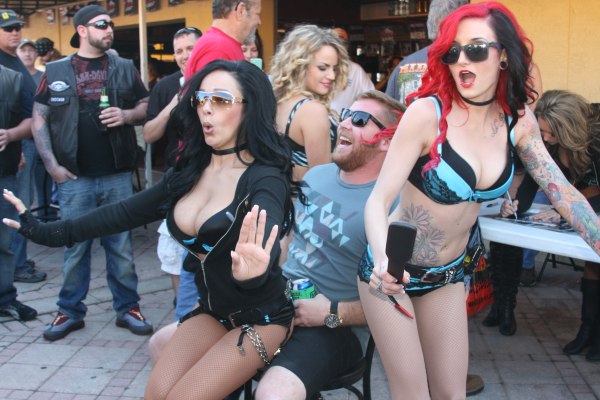 During the 2014 Bike Week Dirty Harry's had the motorcycle enthusiasts setting off in all directions! You may wonder from sister bar to sister bar; Cowboy's role kept all faces entertained by his humor and his chicks in his wet tee contests; aromas of food that you could choose from large menus, like fried string beans were enticing and rockin' bands jammed day and night!!
In the midst of all the activity, The Flaunt Girls made their appearances by signing autographs and pouring shots of cold Jager through your pipes followed by a DIRTY spankin'!! Whoa! It was going on at Dirty Harry's and the sun hadn't even gone down yet!!
The excitement in no way quits when the rally is over…cruise in and ask about their monthly drink specials or free BBQ with live music on the 1st Sunday of every month!!