By Amy Poole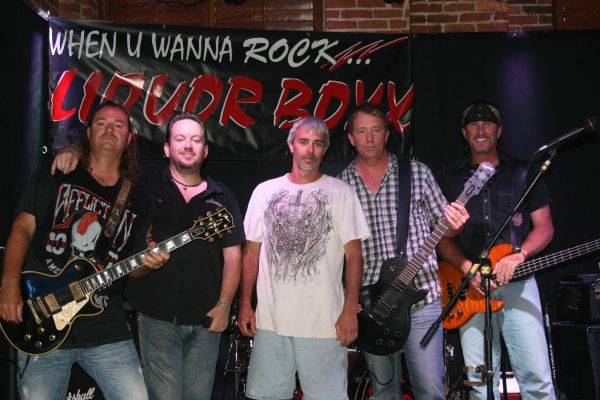 The Twisted Tea Bike Event at Dirty Harry's Pub was an hour delayed because of the rain; however, that didn't halt most of us from riding in or any of the activities throughout the party! The event was held next store in the sister bar, The Bank, where quickly the pile of food grew to lbs.
Liquor Boxx was a new band to many of us and very impressive…so much it kept most of us out of our seats! One of our girls, Sherry, won the $50 cash raffle and donated it back to the food bank…again!! So with the 75 lbs. of food and the $56 cash, we fed quite a few families in Volusia County.
This also took place during the 1st Sunday of every month BBQ. John, manager at Dirty Harry's, and his crew dished out heaping plates of BBQ to the lively crowd and they washed it down with a Twisted Tea in hand. Our focus during these events is to lend a hand to charities in need, support our advertisers during their monthly events and we strive to do so!!
Thanks Dirty Harry's for all you do for the community!!