By Ron Cox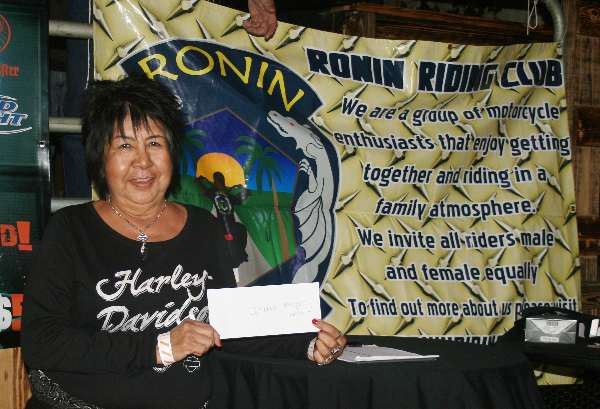 More than 225 riders and passengers turned out on February 13th for the Inaugural "Doin' It for the Kids" poker run. The event was co-hosted by The Ronin Riding Club and The Dixie Roadhouse.
Dixie is Cape Coral's premier country music honky tonk and Ronin has been heavily supportive of the area's charities like "Bikers for Babies" and today's recipient Ronald McDonald House (RMH) of Southwest Florida. Clubs from all over the area came out to support RHM including SWFL HOG, American Legion Riders, Black Ops M/C and the Lost Riders.
As almost everyone knows RMH provides housing for families while one of its children is undergoing treatment for cancer or other life threatening medical problems.  A Ronald McDonald House is that "home-away-from-home" for families so they can stay close by their hospitalized child at little or no cost.