By Lulu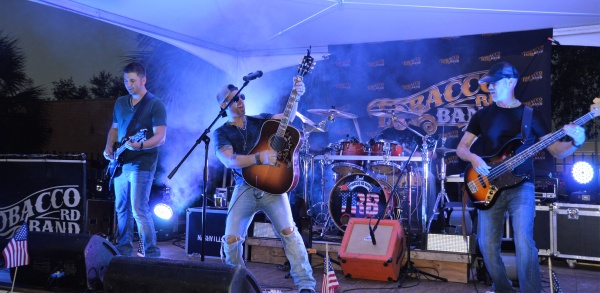 Photos by Scott Peterson
First off, I need to state that I hated to miss this event, but we had to be at Thunder Beach Rally in Panama City Beach and then the Lone Star Rally in Galveston, Texas. I called on an old friend from my high school days in Ocala, Scott Peterson, to join the Thunder Roads Florida team to represent us and grab some photos! Thank you so much Scott!
The final bike night of 2017 at Tilted Kilt was rocked by Tobacco Rd Band out of Jacksonville. They happened to be playing a few days before in Pensacola Beach at the Southeast HOG Rally, so I can testify they are really very good! Of course, the spirits flowed and the food was awesome at the Kilt brought to you by the pretty lassies dressed in their little plaid skirts!
The bike nights at the Kilt start early April and run through November on the first Saturday of each month. So, when the cold weather is chased away by the Ides of March, warm up your engines and take a ride to Ocala for great music, food and fun!