By Billy Braddock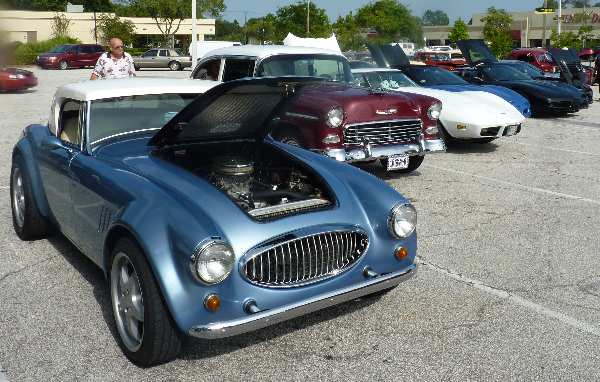 The dictionary says that entrepreneurs are persons who undertake business ventures usually with considerable initiative and risk. This country has been obsessed with celebrities. Example "American Idol". However, the entrepreneurs who start businesses and support the community are the real Idols. Here in Flagler County, we have some of the best this country has to offer. Matt Crews and Joe Rizzo have been running Woody's BBQ since 2000. Both grew up in Flagler County and graduated from Flagler Palm Coast High School together. Chris Zwirn after eight years as district manager overseeing three Wendy's locally joined forming JMC Food Company, which was formed using the first name initials of the three owners. Woody's BBQ is noted not only for its great food but for its community projects which includes donating free kids meal tickets at Woody's to schools to use as they wish, usually as a reward for good grades. They also sponsor many functions in the community including the classic car show every Wednesday evening. Woody's BBQ is located at 99 Flagler Plaza Dr., Palm Coast and is open for breakfast, lunch, and dinner seven days a week.
They didn't stop there. They went out to West County and at the end of County Road 2006 and reopened Bull Creek Fish Camp on Dead Lake. This Lake not only offers access to Mud Lake to the East and Crescent Lake to the West but also some the most beautiful sunsets in Florida. It's a great place for fishing, boating, motorcycle rides and even poker runs, not to mention the quality food. It's open from 5:30 AM through 9 PM for breakfast, lunch and dinner, seven days a week.
All this was still not enough for these very ambitious entrepreneurs. They became partners in the Island Grille at 1224 S. Ocean Shore Blvd., Flagler Beach. This used to be the former Blue restaurant at the Topaz motel. It's open from 7 AM to 9 PM for breakfast lunch and dinner.
Rumor has it that they haven't stopped there. Look for a new pizza place on County Road 305 in the western part of the county.
Now, these are the Idols we should emulate, because they are what the American dream consists of and what this country was built on. Hard work, initiative, risk and belief in your community.