By Amy Poole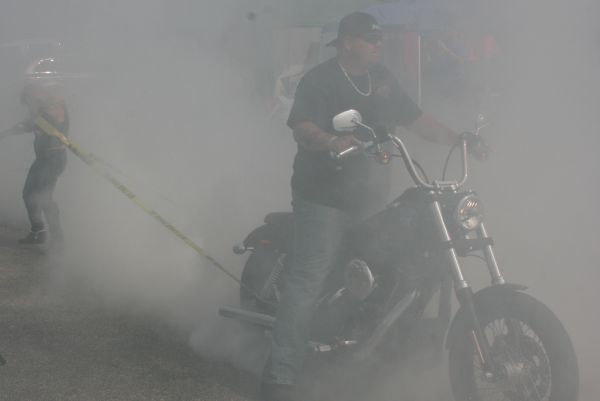 Freedom Cycles is a NEW and current spot on US1 in Holly Hill. During Bike Week inventory of motorcycles was exhibited and shined up, ready for one of you to take it on the open rode!
Freedom and fans GOT LICKED by Ron and Amy Shirley from Lizard Lick Towing! Ron and Amy and their crew in "tow" were signing autographs and displayed many items of merchandise. I watch this show all the time and was lucky enough to have MY photo taken with Ronnie!! You are missing out if you have not seen it…look it up and give it a shot!!
The Female Humane Link, Juli Moody, performed 3 shows putting her power to the test.
She actually makes herself a link between 2 motorcycles while they do a burn out and she has to hold them there…and no brakes were being used on the cycles!!! This was a great performance and Juli really has a kind manner!!
The action was nonstop and powerful at Freedom Cycles!!!!