By Amy Poole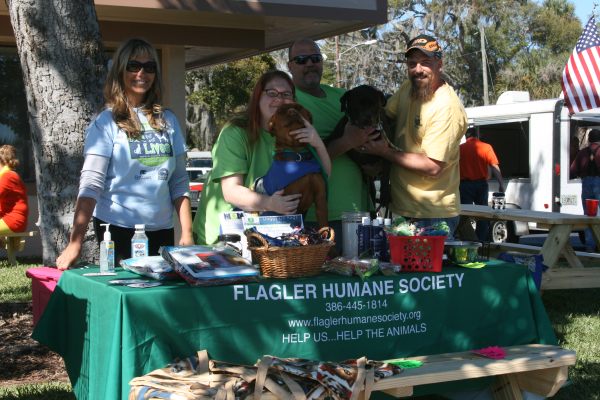 Freedom Cycles is a fairly new dealership that sells used motorcycles in Daytona Beach and is already giving and participating in our community. They are loaded with motorcycles on the large showroom floor and strive to fulfill your journey on a new ride!
Their 1st event was a huge success! The early morning Freedom Ride, benefiting the Flagler Humane Society, was a nice start to the day and only $10 to ride. Friendly staff from the Humane Society set up goods to be purchased or you could make donations. But the best part was some furry friends were present and up for adoption. All so cute, but Mark stole the show a pup with only 3 legs…but you would never know it and he sure doesn't let it bother him!! A gentleman named David adopted, Holly, a 7 month old kitten. Most of us were on bikes so not many adoptions were expected that day but a few babies that were there that day did find their forever home since then!! About $400 was raised. You can always check out the furry critters at flaglerhumanesociety.org or simply go visit them!!
All the chili entrants had delicious chili from cheesy to hot and spicy…hard to say who the best was since they all achieved to their fullest and the crowd was happy! At the last minute a car show occupied the lot with hot rods joining the activities and music.
If you are in the market for a new ride this is the place to shop and deal with pleasant and honest associates!!