By Deborah Speicher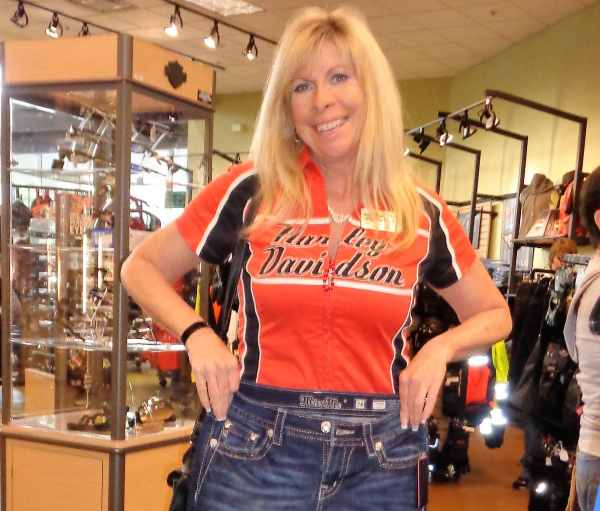 After a decade of providing a great day of fun just for the ladies, Gator Harley-Davidson did it again on April 2. I believe the success of this event comes from listening to their customers (via surveys) and ingenuity. The theme for this year—the carnival extravaganza! Everything from the decorations to the food made you feel like you were at a local annual fair.
What didn't change were the great speakers. Mike, the head mechanic at Gator Harley, did a "tech talk" about the dangers of ethanol gas in a motorcycle, especially when you are not riding your bike regularly. Other speakers included attorney/motivational coach Haley Colina, Officer Daniel Fought, and representatives from Ride Smart Florida.
After a busy morning, it was time for our carnival lunch (everything from corn dogs to tator tots) and the fashion show. Harley-Davidson continually proves that their clothing is not only fashionable but utilitarian for riders, and that they can fit anyone regardless of size or age. The dealership was also gracious enough to once again give us a 20% discount on clothing that day so we could add to our Harley wardrobes!
The finale was the Leesburg Blues Brothers Tribute who were fantastic and did Jake and Elwood proud. Try to catch their act if you are in the Leesburg area!
Kudos to Alex Malik and all the other ladies at Gator Harley who organized this event – great job!