By Lulu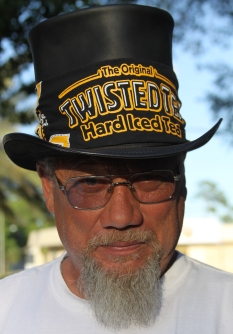 One of our Twisted Bike Events was held at First Turn Steakhouse in Port Orange. Owned by Rick and Denise Hilliard this is one of our favorite spots for great food and fun.
We love sitting on the huge outdoor deck and having a cold one with friends, but our very best pick here is the Firecracker Shrimp and Redneck Salad…you just gotta try it.
As usual we held a food drive and the 80 pounds of food benefitted the Children's Home Society's pantry. The live music was awesome, the Twisted Tea girls cute as a kitty and I just want to thank all who rode in.
Don't forget their Tuesday night bike nights this summer!!!