By Phoenix and Metric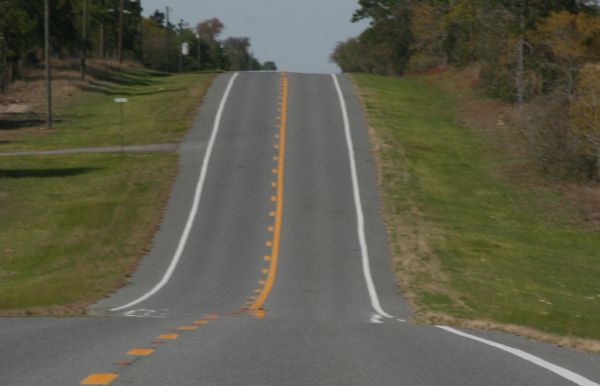 I ride with the most UNIQUE group of riders!! Every time we hit the road we have some kind of adventure. Not too long ago, Tank, Phoenix and I decided to take a Sunday afternoon run over to Peggy's Corral on short notice. We called a few fellow riders and they all had other plans so off we went to Palmetto. Well, by the time we got to Charlotte's Web, Bulldog and Rogue had decided to change their plans and join us, so we waited for them at Charlotte's. In no time at all they came rolling along.
We all mounted up and off we went again. Just before we got to I-75 it began to rain and of course there was no real safe place to pull off the road and gear up, so we kept going. By the time we got off the road and out of the rain we were soaked. We decided to gear up anyway because it didn't look like it was going to stop raining. Off we went again and wouldn't you know it quit raining!! We live in Florida we should expect the weather to change faster than a speeding Hayabusa. The sun comes out and it gets damn HOT!!! It got so hot that by the time we got to Peggy's we were drip dried.
Well, we finally got to Peggy's just about everyone was there. The Evil's JAIL BAIT Girls were there and they were even hotter than the weather. After spending a great afternoon at Peggy's we mounted up again and headed home. Then Phoenix decided to act like an old Harley and she got overheated so we had to make another unscheduled pit stop to cool her jets. Then, we were back on the road again and we got back to Charlotte's, but wait the adventure isn't over yet. Bulldog rode his bike so-o-o hard that let's just say there was no tread left to ride on. Bulldog says this is the first time that he had to have his bike trailered, but I have my doubts about that. I told him I wouldn't put that in the article but I just couldn't help myself. Anyway we finally get everyone home safe and sound, and that was the end of this adventure. Stay tuned for more exciting adventures. THE END!!!!