By Deborah Speicher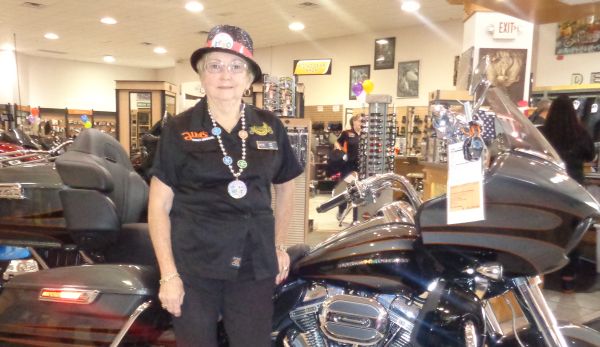 How do you say goodbye to a local legend? You don't! The owner of Jim's Harley-Davidson in St. Petersburg, Jamie Rosenkrans, is known by just about everybody in the Tampa Bay area, even if you don't own or ride a motorcycle. Jamie recently announced her much deserved retirement and on Saturday August 6, Jim's Harley-Davidson held a retirement party to wish Jamie the best and invite the community out for free barbeque, beer, music and some great sales. Subsequent information has also been announced about the new ownership of the store which will be known as Bert's Barracuda Harley-Davidson. I am hoping to cover some future events at this store as well.
Jamie's plans for the future are to travel, but I am sure she will still be active with all the charities she holds near and dear to her heart. Jamie was a Pinellas County School teacher for several years and after 1988 took over the day-to-day operations at Jim's Harley-Davidson due to the untimely death of her husband, Jim. She never forgot how hard it was on teachers when it came to school supplies and every year the dealership would gather up donations for local schools. Jamie also remembered the less fortunate children and started one of the largest Tampa Bay Christmas toy runs.
Jamie is truly an inspiration to many of us as a woman business owner, a woman rider and a truly charitable and caring person. I know our paths will cross again!