By Ron Cox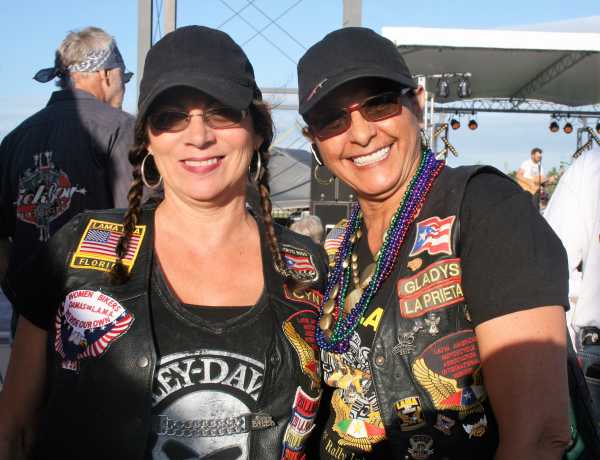 Several hundred people, riders, passengers and local towns people gathered at the plaza of Six Bends Harley-Davidson to celebrate Cinco de Mayo. The event was sponsored by the Ft. Myers Chapter of LAMA, the Latin American Motorcycle Association.
A large stage was set up at one end of the plaza and food trucks and other vendors ringed the perimeter offering many Latin favorites like nachos, tacos, quesadillas and mexi-burgers. Of course, there were beverage vendors offering imported favorites like Modelo and Coronas.
The stage was "bangin" with the Ben Allen Band and Sheena was the closing act. In between sets there was a habanero eating contest, Marty was the winner downing 11 of the spicy peppers in 30 seconds.
Contrary to popular belief Cinco de Mayo is not Mexican Independence Day (which is Sept.16th) but rather it celebrates the victory of the Mexican army over invading French forces at the Battle of Puebla.
LAMA was founded in Chicago in 1977. In 1995 a Chapter was formed in Miami and in 1996 LAMA became a National Association. LAMA Ft. Myers was founded in 2008.