By Metric and Phoenix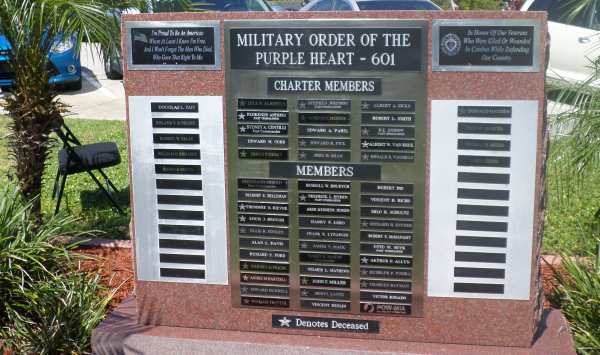 I would like to recognize the newest and youngest group of Veterans out there helping other Veterans. The Veterans-in-Arms VMC is mostly made up of the younger generation of Veterans from the Dessert Storm/Shield era. The Brothers from the Veterans-in-Arm VMC have that special "comradeship" that they shared while they were in uniform. They incorporate all Veterans to include both Brother and Sister Veterans that enjoy the freedom of the open road, the wind in their face and the opportunity to say "THANK YOU" to the Veterans that paved the way for them. The Club kicked off Memorial Day with a "family" breakfast at Bob Evans Restaurant in Sebring. Bob Evans host a breakfast the 1st weekend of each month for a special group of Veterans. The "AIRBORNE" group is made of Veterans and their spouses that strive to keep that "comradeship" that they experienced during their time in uniform. So if you are in the Sebring area the 1st weekend of the month, stop at Bob Evans and share breakfast with our "family".
After breakfast our "FLAG" bikes led us to Lakeview Memorial Gardens where we heard a heart-wrenching firsthand account of the meaning of Memorial Day. We paid our respects to a very special young Veteran that I had the privilege to know personally, Ryan "RAT" Drury. From here we traveled around the county to honor one of own member's family, Bulldog's dad, Colonel Marshall "Ed" Jordon who is laid to rest in Avon Park. Topping off our Memorial Day ceremonies, we traveled back to Veterans Beach in Sebring to take part in a ceremony to honor some special Veterans that gave a little more than most. The local Military Order of the Purple Heart Chapter 601 held a brief ceremony to honor their members who are no longer with us.
While most Americans look at Memorial Day as the start of summer and a holiday filled with picnics and barbecues, let's please take a moment to remember those who have made it possible to enjoy our freedoms we have here in America. GOD BLESS AMERICA!