By Billy "Kneecap" Braddock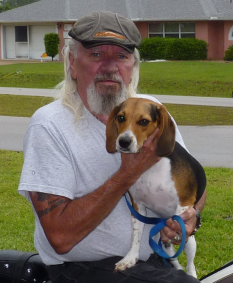 I was going to write this whole article on those Moto-Psychos that terrorized a man, his wife, and their two-year-old child in an SUV in N.Y. Their actions reinstates the label of 50 years ago when bikers were considered leather clad, bearded, tattooed barbarians, that did nothing but indulge in booze, dope, and barroom brawls. This, in no way reflects most of the motorcycle organizations that spend their weekends contributing to their community. This whole incident doesn't deserve the ink that is used to write about it, but it needs to be addressed. Rather than waste the magazine's space, I will address this incident in my blog at nobodiesopinion.com.
I wrote this article during Biketoberest, after reading an article in our local liberal rag; I decided to address their opinions. The article was entitled "Daytona Beach, other venues face challenge: keep bikers coming" by Jeffrey Cassady. Instead of an upbeat article about the arrival of bikers from around the country, they portrayed a picture of doom. The first sentence was "If you've noticed Biketoberfest crowds seem to be smaller than they were a decade ago, you're not alone".
Maybe we need to do a quick reflection on Biketoberfest. In 1992 it started out as "The Daytona Fall Tour" and attracted approximately 5000. In 1993 it changed its name to "Biketoberfest" and was attended by 15,000. By 1999 it had grown to 75,000, and even with the aftermath of the 2004 hurricanes, 100,000 came to Daytona. This number has stayed fairly steady since.
Ever since I was a kid, all I've heard from Daytona was "we need to make Daytona Beach into a family oriented town". Wake up Daytona; you are a "Beach Town", not "Disneyland". Complaining, whining, and blaming the economy, competition, and changing demographics are not going to increase or keep attendance. I even heard of one merchant saying that he'd like to see a little rain so that it would keep the bikers on Main Street. If you need rain to keep people in your establishment, do you think you might be doing something wrong? It's not that bikers are getting older or smaller rallies that are siphoning attendees. There are 10.4 million registered motorcycles in United States with an average age ownership of 40-47. The percentage of owners 40-49 years old has increased from 14 to 28%, and owners 50+ increased from 9 to 25%. Even though the highest percent of owners are male, females are gaining ground. Granted, the population of the millennials now equals that of baby boomers, but baby boomers have and spend more money.
Daytona needs to take a lesson from successful businesses. 99% of success is in "Attitude". They need to ask themselves, "Why are bikers going north or to events in Orlando"? Shelly Rossmeyer Pepe, general manager of Bruce Rossmeyer' Daytona Harley-Davidson at Destination Daytona, hit it on the nose, when she said "It's a total community effort. If you invite people to your home, you need to provide excellent service with an excellent product. You have to offer a party."
Making Daytona more attractive to bikers may not be an easy accomplishment. First, they need to expand Biketoberfest from four days (it's actually three days, Sunday doesn't count) to ten, like they did in 2004. Would you ride 1000mi.+ for a three-day party? Add events and attractions to keep the rally fresh. The bars, restaurants, hotels, and campgrounds need to stop price gouging the bikers. Stop the police from ticketing bikers for every little thing. They have more important things to do, like catching criminals. Stop looking at the glass as being half-empty. Remember the bottom half is full and the top half is empty. Try to fill the whole glass. Stop picking on older bikers. They tend to be multi-taskers. They can laugh, cough, sneeze, and pee at the same time.
See you on the shiny side up tomorrow…