By Ron Cox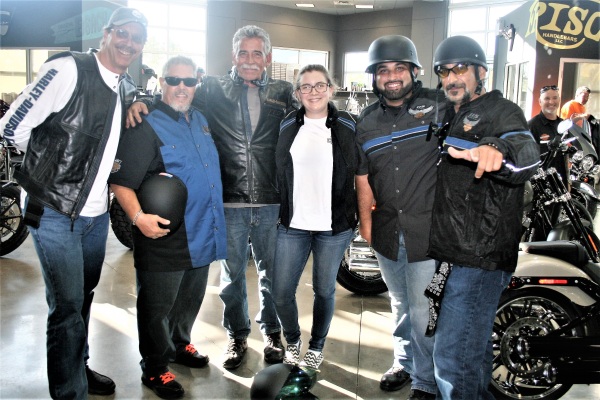 A week after Hurricane Irma roared through Florida, Six Bends Harley-Davidson in Ft. Myers held its Fall Open House and Heroes Bike Night. The theme of the Bike Night was to thank all the local first responders for their dedicated service to SW Florida. Volunteers from LAMA (Latin American Motorcycle Association) manned the BBQ grill throughout the day.
Taking a page from the TV program, the day started off with a parody called "Wheels of Fortune." Contestants were asked to solve a puzzle for points. The winner received a free tire and runners up received gift cards. A tire and wheel workshop followed the game.
Highlighting the day was a bike and fashion show. Volunteers from the Sales Department rode some of the 2018 model bikes into the showroom wearing Harley Motorcloths featuring the 115th Anniversary artwork and logos.
Bike Night featured vendors scattered around the store offering things like jewelry and pin striping. Food trucks were lined up outside with tasty BBQ or ice cream. One very popular truck was an old Volkswagen van with four beer taps with different brews.
Proceeds from the weekend will be donated to the SWFL Community Foundation and SWFL Disaster Relief Fund.