By Danny Martin (American Cycle Auto & Truck)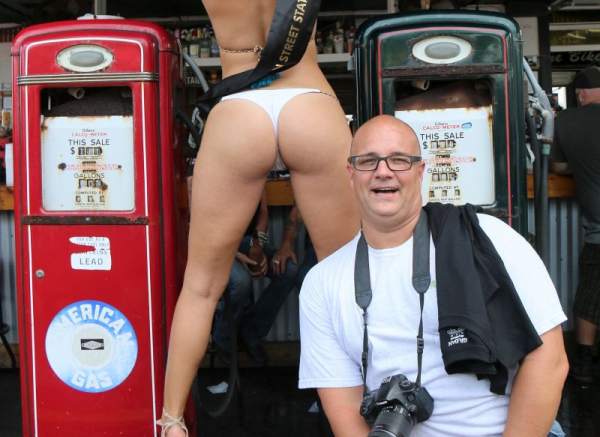 Well the spring and summer riding season is coming into full swing with poker runs, charity rides and all. What this means is you're going to be pulling into a lot of parking lots, many which are sand and gravel, and maybe you want to feel just a little more comfortable when you put your feet down. Let's just say you got rid of that Softail, Wide Glide, or Sportster and got yourself into something a little heavier with some saddle bags. You don't have to be a 5'2" vertically challenged rider to want your bike a little bit lower or to want a firmer foot placement, so let's learn how to lower your touring bike.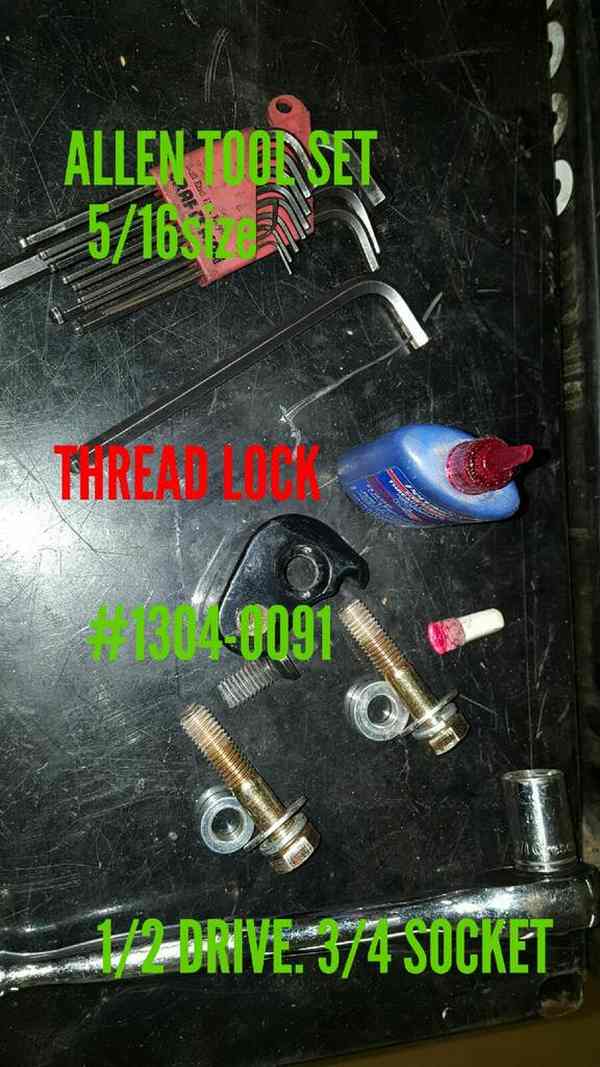 To start off we're going to use a drag specialties #1304-0091 Burly rear kit. You should be able to pick one of these up from your local independent Drag Specialties dealer & be able to walk out the door for about $100 bucks. Now I know you have seen those $50 kits sitting there in eBay that promise to lower your bike 3 inches, but trust me ya really can't just lower your bike three inches. Lots more stuff comes into play than just sticking on a couple of pieces and BAM! you are three inches lower…not worth the saving of the money. Okay now that we have our part from our local dealer and back at the house, we must find a way to support the center of the underside of the bike. A simple scissors jack will work, you can pick up a small jack at any of your local discount tool houses. We're ready. Start by removing your saddlebags, loosen the top shock bolts, but don't take them out yet.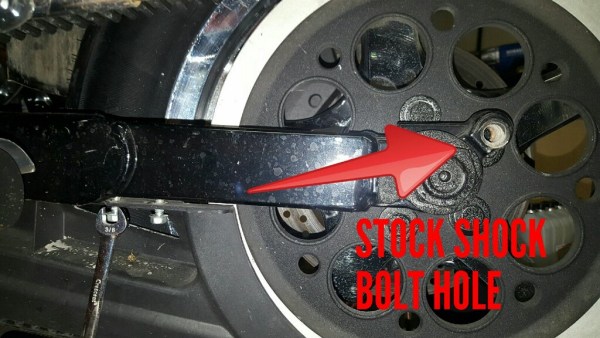 Now go ahead and remove the lower shock Bolt, put the kit piece in its place and secure it tightly with your thread locker and the supplied Allen Bolt, put the spacer and the lengthened Bolt from the kit back through the lower shock Bolt, tighten up a little bit not all the way, take out the top bolt, put in the spacer, use the longer bolt with the washers, (the reason I say leave stuff loose is because you may have to lift up the jack a little bit or adjust just ever-so-slightly to get those bolts to line up to go back into their holes) now put everything back in its spot, remembering to use a dab of thread lock, repeat on the other side.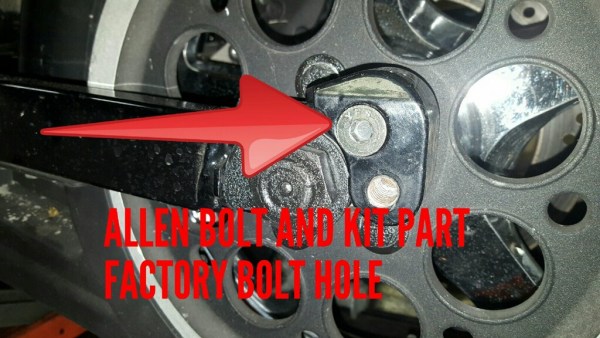 Check the air pressure in your air shocks if you have them…and you should on an FL model double check to make sure all your bolts and nuts are tight and you have no clearance issues with your saddlebags, at this point you should be ready to ride. The comfort and security of a lower bike will add to your confidence and the best part about it is you did it all in about an hour.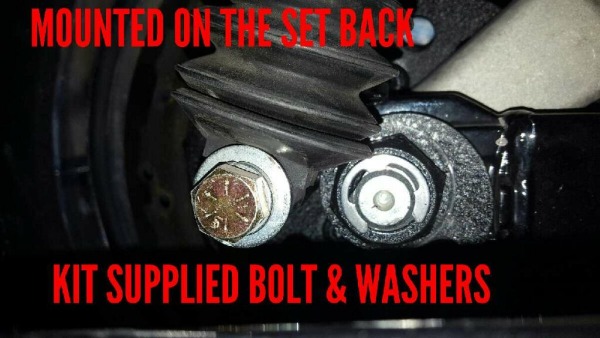 I like to think that doing this little piece helps everybody in more ways than one: in that it gives you the confidence to work on your own vehicle and that it's helping us to support our local and independent Drag Specialties and parts dealers. We're meeting new friends and doing new things. As always if you feel I've left you out or didn't address something that you wish to be covered please contact the magazine, the owners of this magazine are indeed bikers and longtime members of this community they are committed to you, thanks for playin' in the box…AMCAT