By Danny Martin (American Cycle Auto & Truck)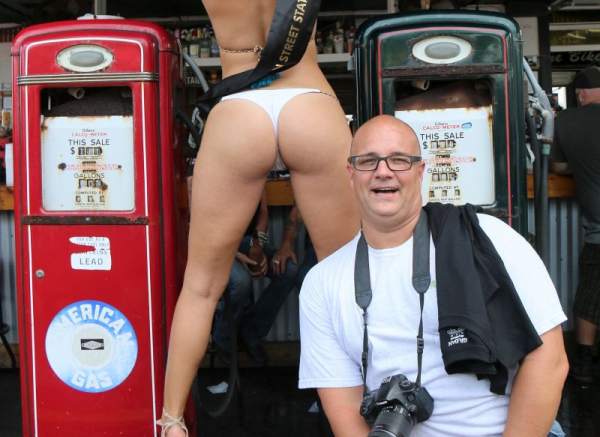 Well Folks, thanks for having me back for my third installment of Playing in the Cat Box. This month is truly a "You Can Do It Yourself" with minimal tools article. While I was down in your wonderful state for Bike Week it just so happens that my voltage regulator decided it did not want to work. So with a Mr. T starter kit tool set and a little help from Brigit at Custom Works on Beach St. in Daytona I got all the stuff I needed. A new Drag Specialties battery part number 2113-0021, a voltage regulator #2112-0783 and just in case a starter switch relay #DS325849. So if you are ready here we go.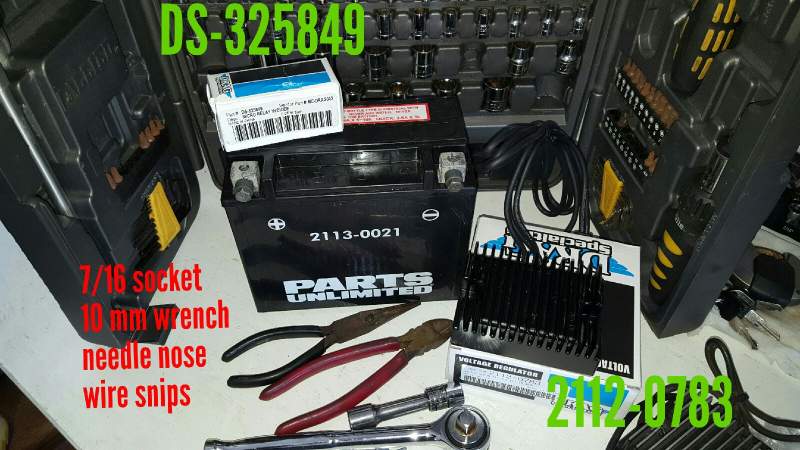 On this particular bike as with most custom built bikes and anything before 1998 usually you can find the voltage regulator mounted between the uprights right behind the front fender. A small rectangular box with a plug that goes into your stator. It is right on the primary side. I determined that a loose plug on the primary stator is what caused mine to fail by shorting out and not working properly and it was surging. It burned out my regulator overcharging my battery making it work too hard, so always check that connection. That is usually the first reason why when you leave your house and get to the bar your bike won't start, because the battery is dead.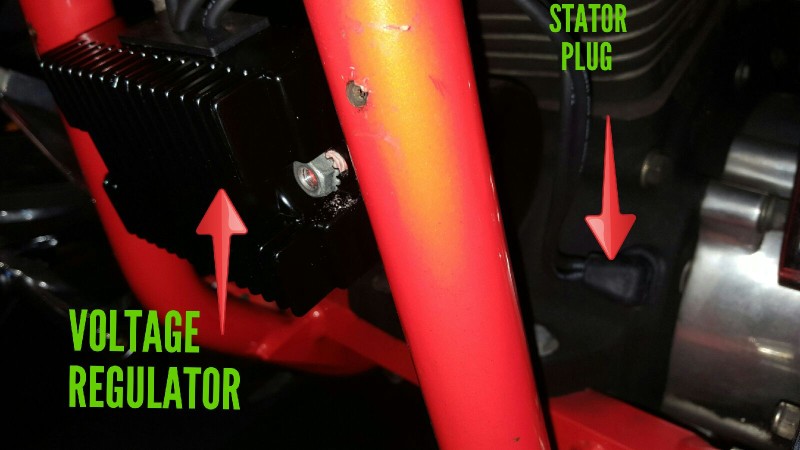 Let's start by removing it. It is all pretty simple you can usually just cut the wires and pull them out. But you have to fish them back through so keep that in mind. So now take your 10mm wrench and remove your battery. Take the 7/16 socket and take the broken regulator off. Now you are ready to reinstall. This assembly process is a little more tedious than difficult. You remount the voltage regulator, plug in your stator plug…making sure this connection is snug. Take the wire now and feed it back through the way you took out the old one. Remounting with either zip ties or tabs or whatever has been supplied by your builder or dealer. Route the voltage regulator wire all the way back to the battery, or sometimes there will be a circuit breaker or mounting tab where the old one was. Reinstall the supplied factory butt connector. If you read the first article, you already know your battery is charged and ready to install. Hook up the negative first, then the positive and you should be ready to ride.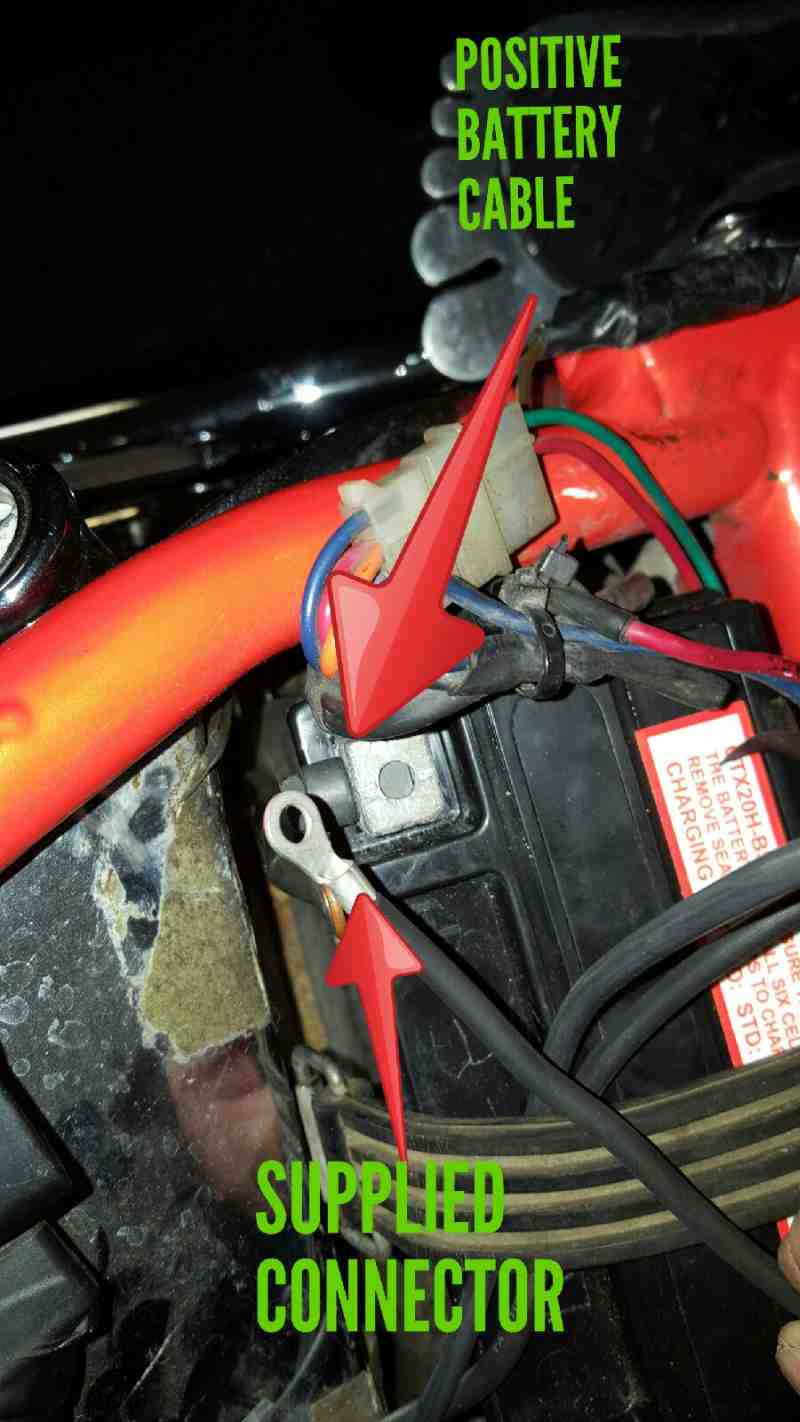 Once again thank you for playing in the box, if you have questions or comments please let me know.
AMCAT