By Amy Poole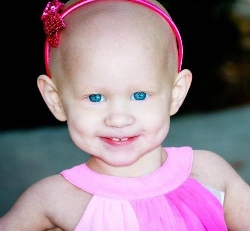 In March a poker run was arranged for a very special little girl…by many remarkable people! So thankfully, there was a rain date posted on the ad and flyers because we needed to use that date due to bad weather.
Mandy is a two year old little girl from Port Orange diagnosed with stage IV neuro blastoma, a high risk cancer. Mandy is at Florida Hospital for children in Orlando where she is receiving stem cell transplant. She has a long road ahead of her and her family and friends thank each and every one of you that have helped them through this difficult time.
The run took the 153 riders on a beautiful scenic ride including stops like BFFAR, Finn's, Sand Bar, Cheyenne, Saints & Sinners and ended at the Iron Horse Saloon. All the gift baskets that were given from each stop for the auction and raffle were enticing, the music by Jender was exciting, all the poker hands that count, best and worst…And by doing these generous offerings…the monies raised was $6,067.
Special thanks to ALL the volunteers, Costa Del Mar, Rue & Ziffra, P.A., Paytas Homes, the Beckers, Labosco's, Healthy Souls Apparel, Blankenship Ins., American Services, Zahn's Florist and the World Famous Iron Horse for hosting this event. And an extra special thanks to Pork Chops from the Alibi for his "GRAND" generosity!! And also to the riders who made the hard work of all worthwhile.
Please pray for Mandy and her family. You can follow Mandy's journey with updates on Mandy's Believers Facebook page.