By "Kneecap"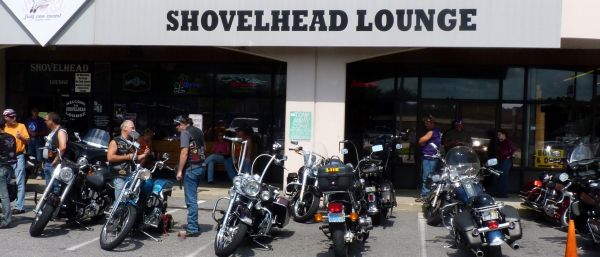 It's not unusual for bikers to step up to the plate when it comes to charities. On most any weekend you can find a poker run sponsoring a charity. On June 21, I had the honor of going on the "6th Annual Katelynn Stinnett National Memorial Ride for Child Abuse Prevention & Awareness". Katelynn was a beautiful little two-year-old girl who died on December 3, 2008 after she was savagely beaten, raped and murdered by her 18 year old babysitter, Brian Crabtree. Bikers nationwide took a stand against child abuse and rode in the memory of those whose voices have been silenced. I love their motto "When she hears our pipes roar – She will spread her wings and soar".
It was a short 50 mile ride, but had a long meaning. We started out at the Shovelhead Lounge in Longwood went to the Airport Hanger Bar in Sanford, the Foxhead Lounge in Osteen, the Cabbage Patch in Samsula, and ended at Rudy's Crossroads in Deland, where we enjoyed live music and great chow. The proceeds were divided between the Children's Home Society and the Children's Advocacy Center of Daytona.
God bless our children and pray that runs like this won't be necessary in the future.