By Deborah Speicher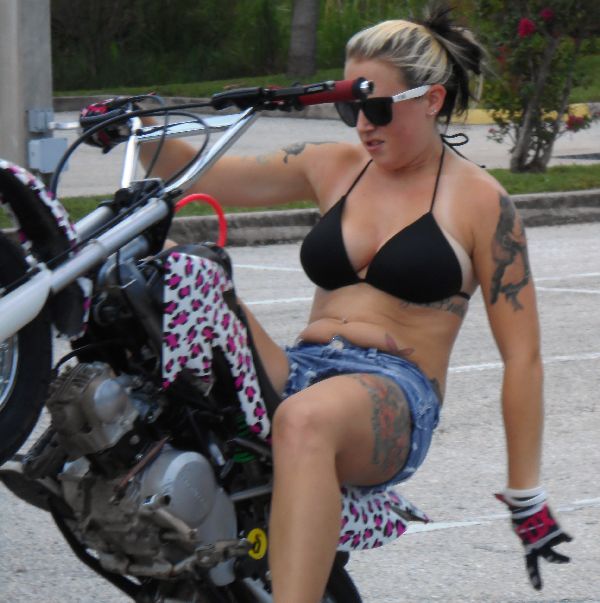 The Ruff Ryders "Unchained" event on Saturday August 22 was off the hook! The afternoon at Quaker Steak and Lube really rocked and included the group the Black Honkeys, a bike show, bikini bike wash and stunt show. Most of the members of this group ride sport bikes but I noticed a lot of other makes and models of motorcycles – everything from choppers to cruisers.
This was actually part of a three-day anniversary party that the local Ruff Ryders sponsored, and it attracted riders from all over Florida and beyond. They started off Friday with a meet and greet, followed by an after party. After spending the afternoon at Quaker Steak on Saturday, the party continued that evening in Ybor City. Sunday had everyone gathering for lunch and to bid farewell to all.
Like most other groups, it is all about the riding, family, camaraderie, charity, and in their case "extreme sport"! It was a great party with some really nice people. Thank you Ruff Ryders!