By Deborah Speicher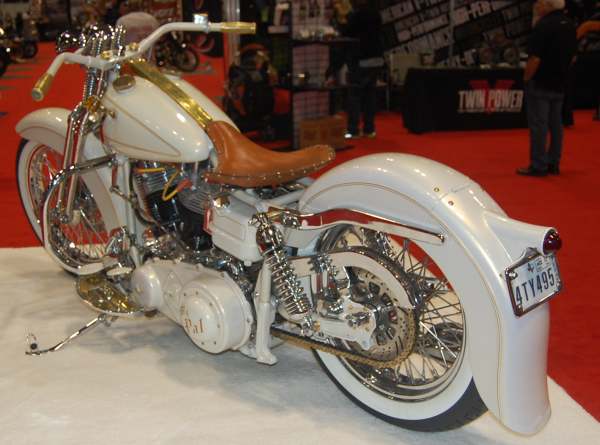 Once again, "The Show That Changed the Powersports Industry" a/k/a The American International Motorcycle Expo ("AIMExpo") was back for the fourth and final year at the Orange County Convention Center. It was held the same four days as Biketoberfest (October 13-16), with the first two days open only to media and industry people.
There were 451 exhibitors which featured most of the major motorcycle manufacturers as well as many upstarts, along with apparel, accessories and just about anything related to the powersports industry. Exhibitors represented 49 states and 44 countries. And, as in the past, there weren't just demo rides – there were on and off road demo rides!
The AMA also had a presence once again. On Thursday night, they held their Hall of Fame Induction at the Convention Center. Gloria Tramontin Struck and other legendary motorcyclists were inducted that evening. The AMA Master of Ceremonies for the evening was actor and motorcycle enthusiast, Perry King. Perry also did a presentation for the AIMExpo with the media and spoke about his motorcycles (he owns 30) and some of his trips (he rode from Mexico to Canada this past summer with other AMA riding buddies).
The AIMExpo piggybacked their event at the same time thousands of motorcycle enthusiasts would be in the area and, despite Hurricane Matthew, I believe it worked as attendance numbers were at an all-time high. This is not the last of the AIMExpo but it will be leaving Orlando and held in Columbus, Ohio next September 21-24, 2017. It was a great four year run for Floridians!