By Raven Van Pelt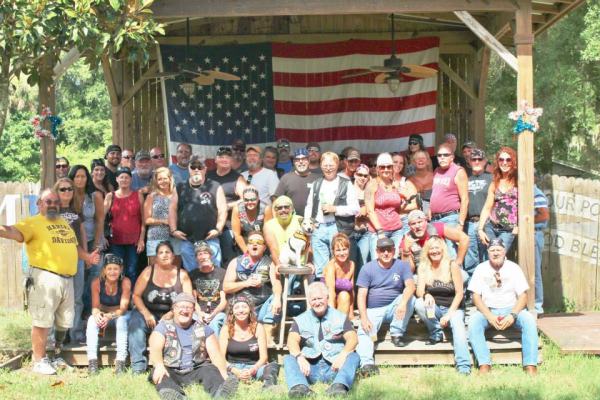 The Nation of Patriots was formed in 2009 to provide financial support to those who have served in our Armed Forces and their families. These individuals have volunteered their lives in the preservation, protection and future of The United States and all of its citizens. For this we are grateful.
They are an independent, non partisan, 501(C)3 nonprofit organization. Who annually launch a campaign that works on a national level to promote the awareness of the physical, emotional, and economic misfortune that our wounded veterans and their families are living with today and every day.
This event is called The Patriot Tour. They pride themselves on being able to give 100% of all donations received directly to the veterans they strive to help. They work with VA facilities and many other veteran organizations to help locate and select the veteran families based on specific criteria. During the months of November and December they allocate ALL money raised and send it to veterans all over the country.
This year they had 46 bikes and 52 players for the Nation of Patriots Poker Run, and despite a little rain, it was a great  ride, with 5 stops, a 50/50, raffle prizes and live music. The amount made on the poker run was $1,233.00 and the total for all events, the Poker Run, the welcoming of the National Flag to Jacksonville and the delivering of the National Flag to Tallahassee. was $6,855.00. Thank you Michael Franz Cooper (Bear) Shea Ready, they couldn't do what they do without the participation and dedication of many people who believe as they do.  Sponsors are very important like Adamec Harley-Davidson, The Law Firm of Pajcic & Pajcic, Swisher International, Imagine Glass, Mineral City, Open Road Leathers, and many more who donated to this very worthy cause and to all those who made the ride so successful.