By Lulu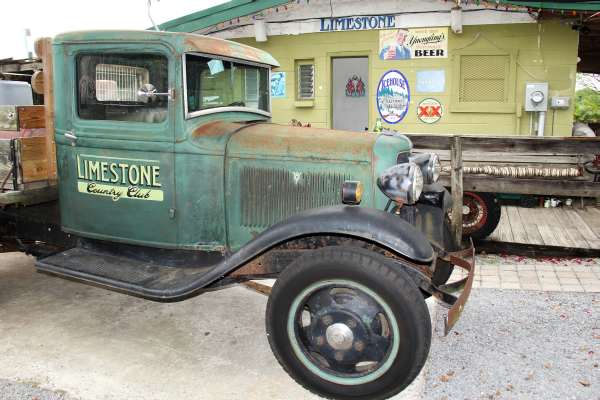 As we travel the Sunshine State, occasionally, we find a really unique bar, a pretty road to ride or friendly people to get to know, but every great once in awhile we hit upon all 3 in the same package X 3!!! In Hardee and Desoto Counties out in the middle of nowhere is a southern riding experience known by the locals as "the Loop" I will dub it the Southern Loop as in Daytona we have the famous Loop with a beautiful canopy of trees and waterfront vistas. The southern Loop is unlimited miles of country roads with 3 unique watering holes to stop in and cool your pipes, and a perfect destination ride for traffic weary city dwellers.
Arcadia is the home of the Open Road Bar & Grill at 4313 NW Hwy. 70. The owners, Fire and Rick, have a well maintained piece of property complete with full liquor, food on weekends, a full motorcycle repair shop and live music. The couple is very community minded involved in Veterans events and a shoe drive for local children each spring. They have a vintage bike day the 3rd Saturday of each month from 10a-5p (bikes must be 25 years or older).
In Wauchula you will find the friendly staff and patrons at Charlotte's Webb Pub, 3315 Florida 64. This is a beer and wine establishment with a great beer garden out back that includes a stage for live music under a massive oak and the owner Charlotte is just a doll!
Herb's Limestone Country Club is at the junction of SR 661 and SR 662 on the curve in Limestone, scattered with unique memorabilia collected by Herb who passed away 5 years ago. His mother, Zaidee, keeps the bar open in his memory from about 8:30a-8p for those who need to stop in for a cold brew or two. She closes up early "before the animals come out"! The last Saturday of the month they have live music and free suntans!
We had lunch at the Boat in the Moat at Solomon's Castle in Ona which is a unique spot with great food! Try their Reuben. The best we have had anywhere!
Get on two or three wheels and visit this southern area of Florida. We stayed in downtown Punta Gorda at the beautiful Wyvern Hotel which has a rooftop tiki bar with a beautiful view of the water and a great sunset. Dean's biker friendly restaurant was right behind the hotel with live music and great food. There are lots of campgrounds or inexpensive to moderately priced hotels in the surrounding area of Arcadia.