By Lulu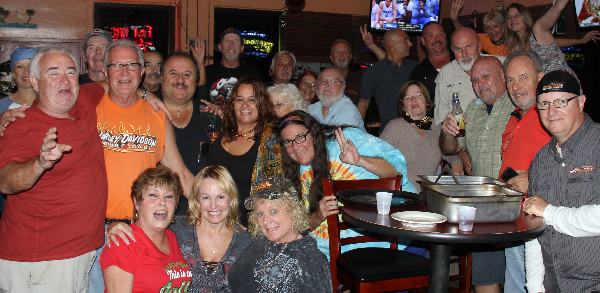 Our monthly Twisted Tea bike event takes us to a different watering hole each month. As part of the event we collect non perishable food items for the county's food banks.
Each item you bring gives you a chance to win $50 cash. In December my bosses at Beach Front Grille were excited to host the event and even though the clouds were spitting on us a bit we had a large rowdy crowd, happily imbibing on samples of Twisted Tea and tasting the scrumptious food. If you haven't checked out Beach Front on A1A in Flagler Beach, the food is great; the owners are great and the view fabulous.
This month's event will be at Saints & Sinners for their Thursday night Bike Night on February 25th 6-9pm there will be snacks, $2 Twisted Tea and entertainment so put it on your calendar and come fill the food bank!!