By Phoenix and Metric (a.k.a. Standard)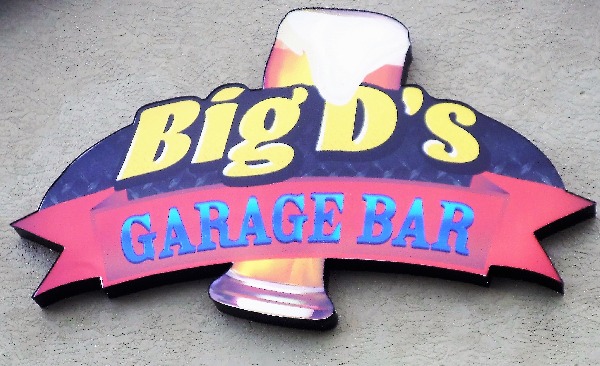 First, let me tell you about the newest and hottest bike night in the county hosted by the newest and hottest night spot in the county, Big D's Garage Bar in Lake Placid. Big D's recently added "BIKE NIGHT" to their already full agenda of night life activities. If you are looking for a place to show off that new bike you just bought or if you just want to hang out with great friends for a "COLD" drink and some delicious food, Big D's is the place to be on Tuesdays. The Smoke Shack partners with Big D's to provide a full menu with some of the best fried pickles in the county. Entertainment was provided by "Dumpster Mike" one of our own from the local VFW Riders. So, on Tuesdays swing into Big D's and show off that new ride. Tell them Metric (a.k.a. Standard) sent you.
Now let me explain the (a.k.a. Standard) tag. I recently went over to the dark side and bought my "FIRST" HD Street Glide thanks to my Brother "Dan". As far as changing the name there is no need, I am sure there is a "METRIC" nut or bolt on the Street Glide somewhere!!!