By Phoenix and Metric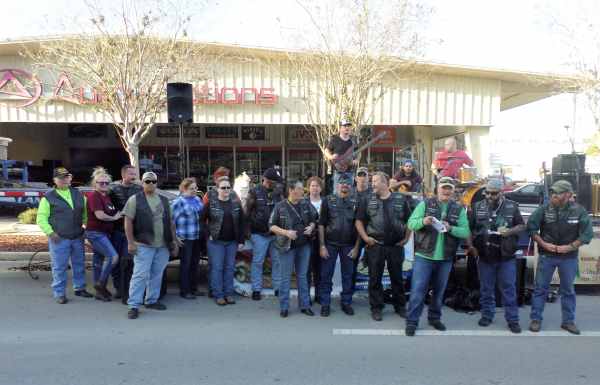 This year the Battle of the Bands Inc. who host the Vet-Jam Music Fest reached out to the Gathering of the CLUBS (GOC) to sponsor the 1st Annual Ride-in. The Gathering of the CLUBS is made up of most of the motorcycle clubs, associations and riding enthusiast in the county. The GOC works together to bring motorcycle awareness, coordination and support for each other and the community. A few years back the GOC hosted an event to raise money to purchase an all-terrain power wheelchair to be used by persons with disabilities on the trails in the local Highlands Hammock State Park. This year the GOC decided to team up to support the Vet-Jam Music Fest. The 1st Annual Ride-in was coordinated by the Veterans-in Arms VMC. The day started with a "GREAT" breakfast provided by the American Legion Riders in Avon Park with stops at the VFW 4300 Riders, Cowpoke's Watering Hole, Lake Placid Elk Riders, the Warlock Clubhouse, the US Military Veterans MC at the VFW in Avon Park with the final stop in historical downtown Avon Park at the Vet-Jam Music Fest. The day was filled with a great county ride though God's country followed by food and fun for all.
The Battle of the Bands host major events to raise money to help local Veterans Charities. The Battle of the Band sponsors a special Veteran dedication during Veteran's Day weekend and sponsor a "Christmas on the Mall" at Christmas time to honor our Veterans. Their next big event with be held in July so mark your calendars and COME JOIN US!!!!