By Phoenix and Metric HD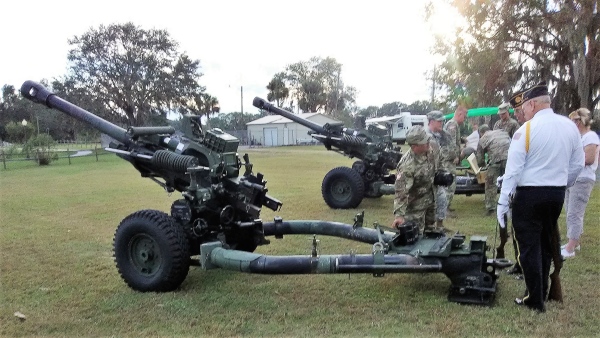 Veterans Day is officially observed annually on November 11th, to honor all Veterans that have served in the military no matter when or for which branch of service. Veterans Day coincides with Armistice Day and Remembrance Day which are celebrated in other countries that mark the anniversary of the end of World War I. Major hostilities of World War I were formally ended at the 11th hour of the 11th day of the 11th month of 1918, when the Armistice with Germany went into effect. The United States previously observed Armistice Day until it was renamed Veterans Day in 1954.
As an old guy (born before 1960) and a Vietnam "Era" Veteran I feel it is fitting that I write this article. The 1960′s and the Vietnam War changed the way the world and even Americans viewed our Veterans. In the 1960′s a lot of family values changed and not for the better. My favorite show on television is "BLUE BLOODS" but not for the drama. The story behind the story is the traditional values of the family. The traditions that stem from their careers, their faith, down to the family dinners they have every Sunday is what makes the show GREAT! The show also reflects that while family members may not always agree, everyone has a voice and is respected. Nothing is stronger than "FAMILY" and the "BROTHERHOOD" they share. That same "Brotherhood" can be found in all Veterans and the Biker community. I ride with a diverse group of "Brothers". We have a Korean War Veteran, I am from the Vietnam War Era and the rest of my Brothers are from the Desert Storm/Shield (OEI/OEF) Era. However, we all have one thing in common we are "ALL" Veterans!!!
This Veterans Day weekend we had the privilege and honor to be part of the escort and the ceremonies surrounding the Vietnam Traveling Memorial Wall in Ft. Meade, Florida. If you have ever had the opportunity to be part of an escort or have seen the wall, you will know how emotional it can be to be part of something so humbling. The escort started on Wednesday and the display for the wall was available throughout the weekend until the following Monday. What a "GREAT" way to spend Veterans Day.
In a lot of the communities around this nation Veterans Day was observed on Friday November 10th, for convenience. Veterans deserve more respect than a twenty-minute parade followed by a half hour speech. Our hope is that as a nation we will return to the past and continue the traditions of honoring and respecting "Future" Veterans and ALL Veterans for their service to this country. Everyday should be Veterans Day for without our Veterans we would not have the freedoms we have today. GOD BLESS AMERICA AND ALL VETERANS!!!