By Phoenix and Metric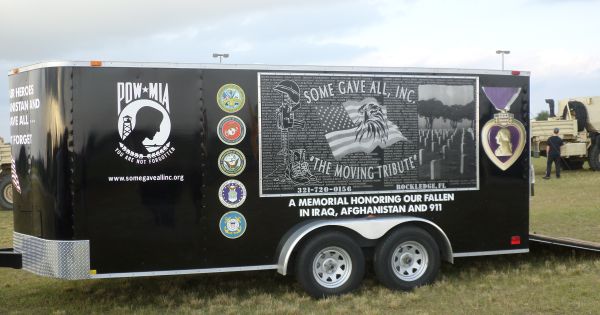 "Why does Vietnam Still Matter?" Just look at today's headlines; IRAQ: THE NEW VIETNAM!!! Vietnam matters for so many reasons, some of which still haunt our Veterans today. It was the first war that the public media had real time access to the battle front and Americans were portrayed as the villains. Vietnam was highly politicized and the politicians would not allow the soldiers on the ground to win the war. It's the first war where a third world country defeated the super power of America. It was the beginning of the decline of respect for America all around the world. It was a time when "So-Called" Americans sided with the enemy. Today those same "So-called" American are running America.
Recently, Phoenix and I had the privilege to visit the Vietnam Memorial Wall and it was a very special event for us for many reasons. We have had the honor to escort the wall on previous occasions. On those occasions we have witnessed the pain and tears of our brothers who have memories of their time in Vietnam. We have witnessed the healing power when they hear the words "WELCOME HOME, BROTHER", words they did not hear on their return home from serving their country. We have felt the spirits of the souls of whose who names appear on the wall.
We can not allow ourselves to return to those days. Bikers know the true meaning of "FREEDOM", so I ask my brothers and sisters to stand up for America by "Doing the Right Thing". If you get a chance to do an escort or simply say "Welcome Home" never pass up the opportunity. Enjoy your freedom and hit the open road. GOD BLESS AMERICA AND SAFE RIDING!!!